Trantor's Population Density
Continuing with yesterday's post on population density in
The Caves of Steel
, consider the description of
Trantor
provided by the
Encyclopedia Galactica
excerpt that opens section three of "The Psychohistorians", where we learn that "Its urbanizattion, progressing steadily, had finally reached the ultimate. All the land surface of Trantorm, 75,000,000 square miles in extent, was a single city. The population, at its height, was well in excess of forty billions." Say well in excess of forty billion means 45 billion. 45 billion people spread over 75 million square miles is only 600 people per square mile: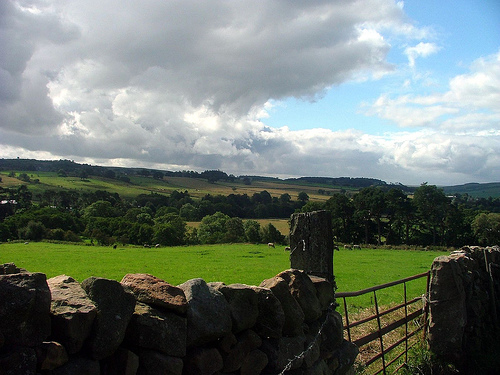 That'd put the population density of Trantor at a bit less than what you see in the present-day United Kingdom. The UK is, to be sure, a densely populated country. But as you can see above, it's hardly a single giant city stretching from sea to sea. And yet Jerril explains to Gaal Dornick that not only is the entire surface (save 100 square miles reserved for the imperial palace) incorporated into a city that's so dense Trantorians go
years
without stepping outside, but a long elevator ride only took them 500 feet into the air. How?
Most of the time it was just getting up to ground level. Trantor is tunneled over a mile down. It's like an iceberg. Nine-tenths of it is out of sight. It even works itself out a few miles into the sub-ocean soil at the shorelines.


For reference, the Empire State Building is less than 0.30 miles tall, so the total square footage you could get from a mile-deep tunnel covering 75,000,000 square miles of surface area would be mind-boggling and you could fit way, way, way more than 45 billion people there. Alternatively, you could fit the 45 billion into a relatively small proportion of the planet and use some of the surface area for agriculture, thus reducing the capital's strategic vulnerability to attacks on its supply fleet.

Photo by Flickr user Catherine Trigg used under a Creative Commons license