The Trouble With Extremists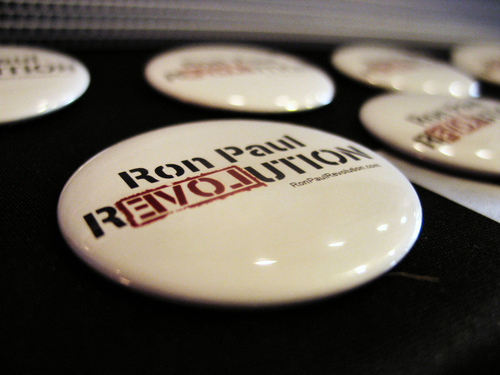 I probably should say something about Ron Paul's
tremendous financial successes
. Mostly, I
agree with what Ross says
. I also think, though, that the Paul phenomenon and its limits helps highlight a structural problem in America. Ross observes:
When "extreme" figures manage to break through and succeed in this sytem, it's usually because they aren't really that extreme at all – see Newt Gingrich, for instance, a center-right futurist whom the press painted (with an assist from his own undisciplined mouth) as a fascist nutjob, or Howard Dean, a moderate liberal who was cast as the second coming of George McGovern because he opposed the Iraq War and acted, well, angry. Whereas Ron Paul actually is an extremist, insofar as he holds positions that are way, way outside the Beltway mainstream.


The trouble, though, is that on top of his out-of-the-mainstream views, Paul is also a huge weirdo who seems a bit crazy. Rebecca Traister made some similar points about Dennis Kucinich. The difficulty is that in a country as big as the United States, it's easy for a set of views to simultaneously be very unpopular and also be supported by millions of people, but out of those millions of people the folks who decide to enter electoral politics in order to take on a principled, "no compromise with the electorate" approach are going to be the eccentrics. More normal, well-adjusted people with extremist views are going to prefer to do something less frustrated and isolating with their lives.

As a result, views like Kucinich's social democracy and Paul's libertarianism wind up represented by eccentric politicians, which winds up making their views seem weirder than they deserve to be.

Photo by Flickr user Jayel Aheram used under a Creative Commons license.