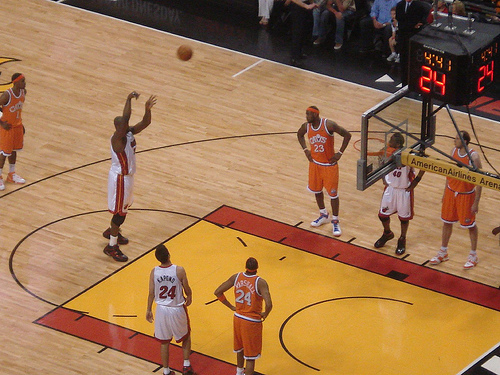 As
John Hollinger points out
, it's not just that Diesel's playing badly right now, it's that even if he gets back into shape and improves Miami needs him to be
outstanding
in a way he probably can't be anymore at his age: "But the Heat's championship hopes depend on Shaq being more than a 'nice' player. He's taking up $20 million a year on a team that refuses to pay luxury tax, so he pretty much needs to be a superstar. Those days appear long gone. Even if Shaq matches his second half numbers from last season, he's a borderline All-Star at best."
What's more, his contract goes through the 2009-2010 season when Miami will also apparently be
paying Mark Blount $8 million
so I think Dwayne Wade is probably looking at being out of contention for some time.
Photo by Flickr user SporTech used under a Creative Commons license