Quantity Over Quality Since 2002
I was a little frightened when I heard that Hendrick Hertzberg was going to be
blogging the YearlyKos Convention
for
The New Yorker
. He's a much better writer than I am, and what better way for America's most prestigious weekly to wreak vengeance on
The Atlantic
for poaching Jeffrey Goldberg than to show me up.
But check out the results: a lousy two posts so far -- that's barely a blog! And that's my commitment to you, the reader. This site's writing may not be the best or the best spelled, but there will always be a lot of it.
UPDATE:
Rick, Ezra, and I at lunch: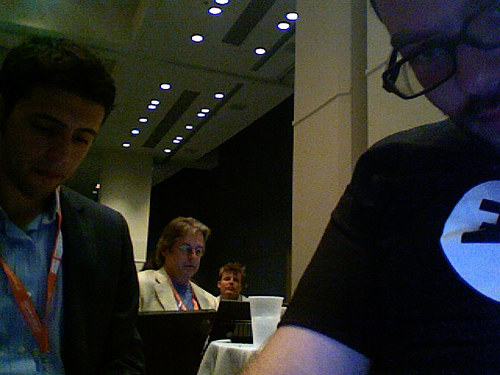 We're all MacBook users, it turns out.