Offseason: Now With Bonus Speculation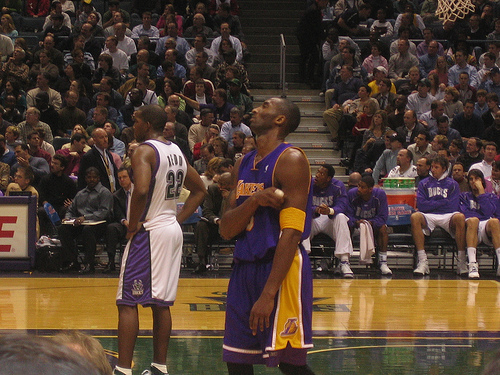 Chad Ford outlines a
mega-trade scenario
:
The Wolves send Kevin Garnett and Marko Jaric to the Lakers.
The Lakers send Lamar Odom and Andrew Bynum to the Pacers and the No. 19 pick to the Wolves.
The Pacers send O'Neal to the Celtics.
The Celtics send the No. 5 pick, Theo Ratliff, Gerald Green and Sebastian Telfair to Minnesota.


Ford seems to me to be leaning on the notion that Telfair is a "prospect" rather than a "bust" in describing this deal, and even he doesn't think Minnesota would go for it unless "another young player or future draft pick were included." On the other hand, once you get Kevin McHale and Danny Ainge talking to each other, there's no telling what kind of goofy deals will result as we recall from the deal that brought Wally Szczerbiak to Boston.

Photo by Flickr user Compujeramy used under a Creative Commons license