The View From Your Breakfast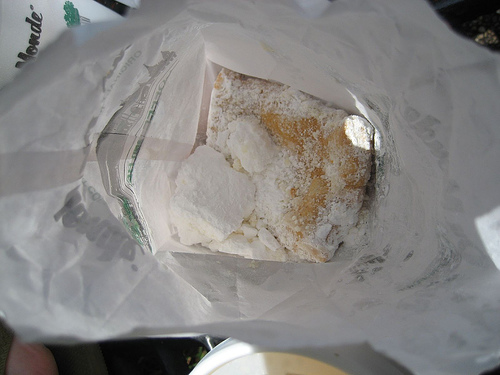 "From famous place called Cafe du Monde. Fried pastry with powdered sugar, usually served with Cafe Au Lait. I went with Iced Cafe Au Lait."
UPDATE:
To be clear,
I'm
not in New Orleans, this is from one of my far-flung correspondents. The way this is supposed to work, you, the reading public, take pictures of breakfast (or merely locate old ones) and either send me a JPEG file or a link to a Flickr page or something similar.