Perspectives:

The Atlantic's Writers at the National Portrait Gallery

Washington, D.C. & Virtual
Perspectives: The Atlantic's Writers at the National Portrait Gallery features today's Atlantic writers and editors reflecting on the lives of earlier Atlantic contributors, whose portraits are on view at the gallery. This group of nearly two dozen subjects, selected from the National Portrait Gallery's collection, played prominent roles in the anti-slavery, civil-rights, and suffrage movements.
The Atlantic has been central to the intellectual, cultural, and political life of our country for 165 years. Its early preoccupation with abolition widened to include matters of justice and civil rights across a broad front. Sometimes with prescience, sometimes with false steps, the editors and contributors sought to advance an ever-evolving concept they called "the American idea."
The National Portrait Gallery's artistic portrayals of our writers and their work tell the story of the United States and the progress of the American experiment. Join us to explore these fresh commentaries on notable Atlantic writers by taking the self-guided tour of portraits on display in person at the National Portrait Gallery in Washington, D.C., starting on July 1, 2022, or viewing the entire collection with companion audio descriptions online now.
Our Writers
Learn more about the writers past and present who are featured in the collection.
Show All
In Partnership With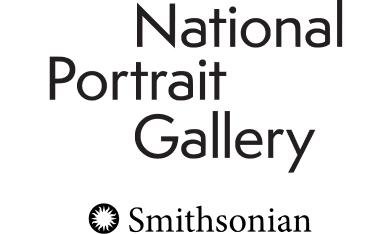 Image Credits
"Louisa May Alcott, 1832–1888," Cast after: Frank Edwin Elwell; Foundry: Roman Bronze Works, Inc. • "Frederick Douglass, 1818–1895," by Unidentified Artist • "Ralph Waldo Emerson, 1803–1882," Cast after: Daniel Chester French; Foundry: Henry Bonnard Bronze Co. • "Nathaniel Hawthorne, 1804–1864," by Emanuel Gottlieb Leutze • "Oliver Wendell Holmes, Sr., 1809–1894," by Jacques Reich • "Julia Ward Howe, 1819–1910," begun by John Elliott; finished by William Henry Cotton • "Congressman John Lewis, 1940–2020," by Michael Shane Neal "Henry • Wadsworth Longfellow, 1807–1882," by Thomas Buchanan Read • "Martin Luther King Jr., 1929–1968," by Joseph Stein • Harriet Beecher Stowe, 1811–1896," by Alanson Fisher • "Rabindranath Tagore, 1861–1941," by Yoshichi Igarashi • "Harry S. Truman, 1884–1972," by Jay Wesley Jacobs • "Samuel L. Clemens (Mark Twain) 1835–1910," by John White Alexander • "Booker T. Washington, 1856–1919," Cast after: Richmond Barthé; Foundry: Modern Art Foundry • "Eudora Welty, 1909–2001," by Mildred Nungester Wolfe • "Richard Wright, 1908–1960," by Carl Van Vechten