Do You Hold the Oldest Atlantic Subscription?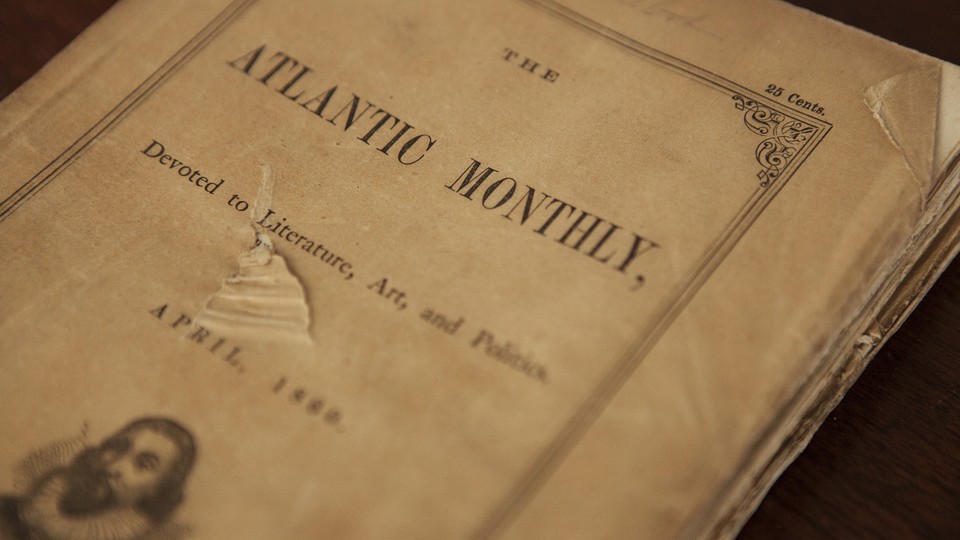 Editor's Note:
This article previously appeared in a different format as part of The Atlantic's Notes section, retired in 2021.
This November marks 160 years since The Atlantic's first issue went to press. We hope you'll celebrate with us—and in turn, we want to celebrate you, the readers who have stuck with us through the decades. Did you follow our coverage of the space race, the civil rights movement, the Watergate scandal? Did you read James Fallows's essay on living with a computer in print, before you began to use a computer yourself? Did you get your book recommendations from Edward Weeks, the Peripatetic Reviewer, or submit a short story to the Atlantic Firsts contest for emerging writers? Can you remember when each issue came with the table of contents on the cover, or picture some of the first illustrations ever featured in our pages back in the '40s?
If so, we want to hear from you: For a special mention in our 160th-anniversary issue, we're searching for the person who's been subscribing to The Atlantic for the greatest number of years. If you think that's you or someone you know, please fill out this form to tell us how long you've been subscribing, and a little bit about your Atlantic story.