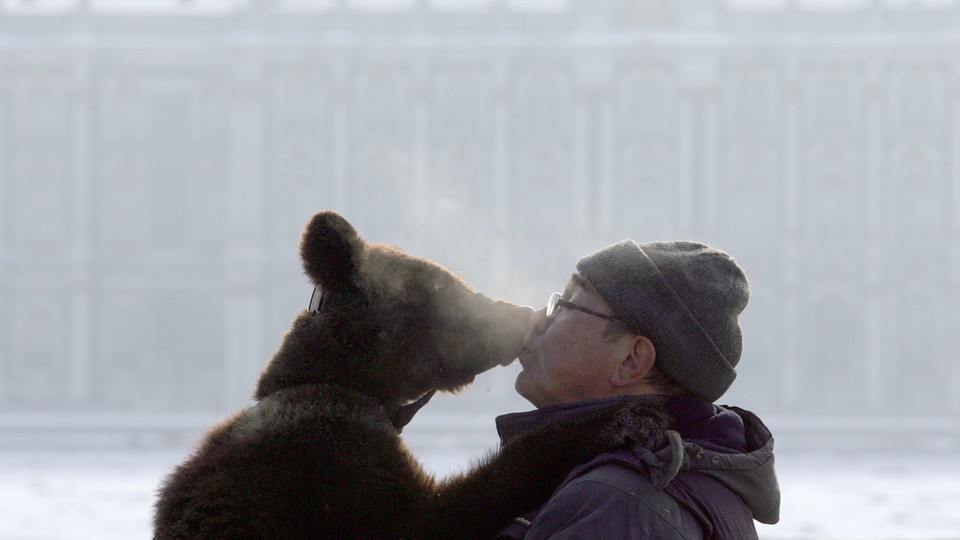 Editor's Note:
This article previously appeared in a different format as part of The Atlantic's Notes section, retired in 2021.
"Overall, bears are pretty tolerant of people," —Bob Schuster, a ranger at Montana's Glacier National Park.
"What I think is very important is to make the woman what we used to call 'hot.' You don't use that word anymore? I think it's necessary to be able to do that, kiss her and hug her and be able to hold her, stuff like that," —Herta Weiss, 92, on the importance of sex in a relationship.
"I once had a person throw a pair of 501's at me saying 'I don't want button fly [jeans],'" —Brittany Berghorst, a store manager at Levi's in the Mall of America.
(Previous quotes from our sources here)