The Atlantic Daily: The Great British Break-Off
The U.K. voted to leave the EU, world markets plunged, Donald Trump celebrated, and more.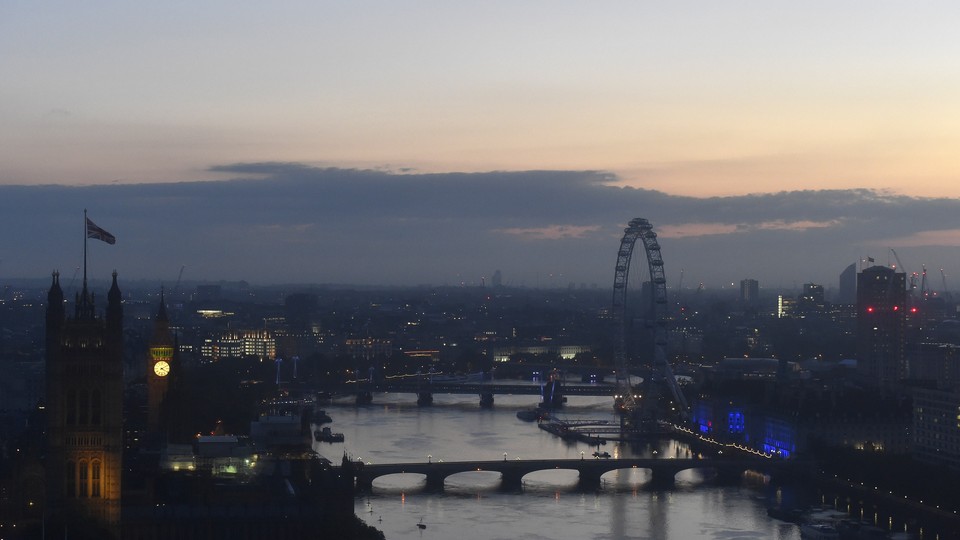 What We're Following
EU Can't Always Get What You Want: The United Kingdom voted to leave the European Union on Thursday night, delivering a seismic blow to European integration, Britain's territorial integrity, and the global economy. British Prime Minister David Cameron said he would resign by October after the national referendum, in which 52 percent of voters opted to leave the 28-nation bloc.
Brexit's Blowback: Stock markets fell across the globe on Friday in response to the vote, with Japan's Nikkei shedding 10 percent of its value and the Dow Jones Industrial Average plunging over 600 points. The effects hit the U.K. hardest: Britain's pound sterling dropped to its lowest value since 1985 and London's FTSE fell 3.2 percent.
Trump's Trip: Presumptive Republican nominee Donald Trump praised the U.K.'s flight from the EU while visiting his Scottish resort on Friday. "I think it's a great thing that happened," the beleaguered candidate told reporters Friday, adding that it could be good for him personally. "When the pound goes down, more people are coming to Turnberry, frankly," he said, referring to his golf course.
---
Snapshot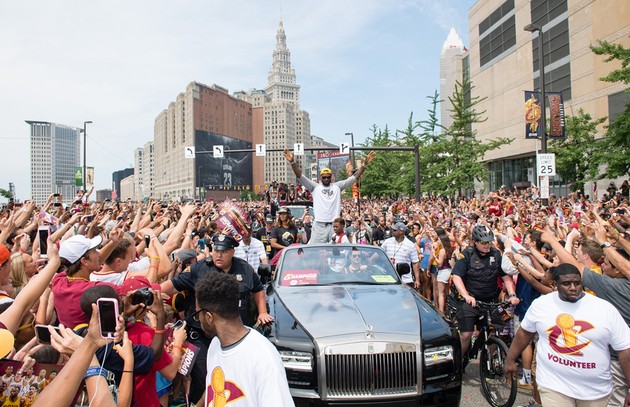 ---
Quoted
"What's happening now is a powerful countervailing force where people are saying, 'Stop the world, I want to get off it. I want to return to previous certainties.'" —Mark Leonard, who studies European policy, on Brexit
"So it is almost certain unless something dramatic changes, 25 percent of Puerto Rico is going to get Zika." —Anthony Fauci, an immunologist
"A reason you see all the time, but virtually nobody mentions when they're defending the legality of assault weapons after a mass shooting, is that they're a whole lot of fun to shoot." —Robert Spitzer, a political science professor
---
Evening Read
Emily Anderson on how Laura Ingalls Wilder shaped her:
Instead of following Oprah or Sheryl Sandberg, I have—for better and worse—heeded the stoic wisdom of Wilder, who writes in Little Town on the Prairie that "grown-up people must never let feelings be shown by voice or manner." In other words: I'm passive-aggressive, I secretly pursue my own agenda, and—the greatest of self-care sins—I hide my feelings. As an adult, I'm baffled by the stars of reality dating shows like The Bachelor, less by their appetite for public scrutiny than by their fluency in an emotional vernacular that feels both evangelical and alien. Over candlelit dinners, contestants confess their love and relate traumatic stories in order to prove they're "ready to open up and be vulnerable." While Little House and The Bachelor are forms of reality-based fiction, autobiographical works like the former are usually associated with self-expression. But across eight volumes and hundreds of pages, Wilder and her characters repeatedly tout the dangers of sharing your feelings. Over the years, I've come to accept this sentiment's many pitfalls, while trying to better understand the historical and cultural value it held for pioneers like the Ingalls family.
Continue reading here.
---
News Quiz
1. This popular sweater is named after the Earl of _____________.
(Click here or scroll down for the answer.)
2. The FBI will auction off the possessions of notorious Boston fugitive _____________.
(Click here or scroll down for the answer.)
3. More than 120,000 people are currently on the waiting list for an ____________.
(Click here or scroll down for the answer.)
---
Reader Response
How do you feel about the Oxford comma? A reader writes:
Here's a fun one for you. "I had a party last weekend. I invited the president, Barack Obama, and three of my friends."

So: How many people did I invite? If the correct answer is five (which it is, because I invited the president of something other than the United States), that means that the Oxford comma created confusion that could have been avoided if I'd omitted it. "I invited the president, Barack Obama and three of my friends" clearly indicates that Barack Obama and the president, in this context, are separate people.

And before you say "this is a preposterous example where confusion could be easily avoided by an author with good sense," realize that you now know exactly how I feel about every sentence trotted out in defense of the Oxford comma by its fans.
Read more here.
---
Verbs
Texit mulled, Beijing sinking, dark Neptunian vortex revealed.
---