The Atlantic Daily: Brexit Day, Freddie Gray Verdict, SCOTUS and Immigration
Britons voted in a historic referendum, a Baltimore cop was found not guilty in a high-profile case, the U.S. court left Obama's plans in limbo, and more.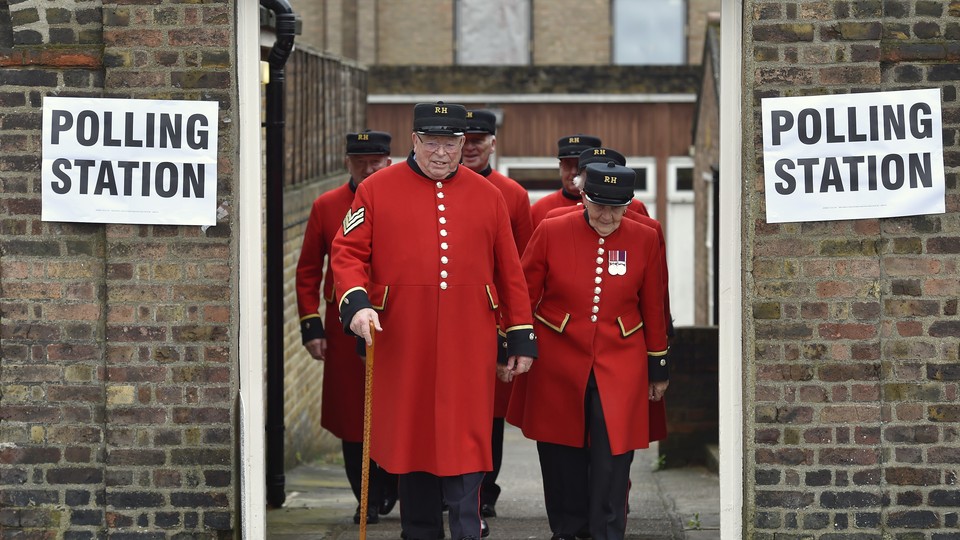 What We're Following
All Eyes on Britain: The polls have closed in a national referendum in the United Kingdom that will determine whether the country will remain in the European Union, of which it's been a member since 1973, or leave, aka "Brexit," the 28-country political and economic bloc. Anti-Brexit campaigners say a departure would have disastrous effects on Britain's economy, while pro-Brexit advocates say the EU exerts too much power over the country. There are no exit polls for this vote, so Britons will have to wait until early Friday morning to learn the future of Britain's relationship with the EU.
Baltimore's High-Profile Police Case: One of six police officers arrested in the high-profile death of a 25-year-old black man in Maryland last year was found not guilty of all seven charges, including second-degree depraved heart murder. Officer Caesar Goodson was driving the van in which Freddie Gray was fatally injured in April 2015. His case has been considered the centerpiece of the trials of the officers charged with Gray's death; the trial of one officer ended in a hung jury, and another was acquitted.
The Bump in Obama's Bucket List: The U.S. Supreme Court announced a deadlock in a major legal challenge to President Obama's immigration plan, effectively crippling the administration's plans to shield millions of undocumented immigrants from deportation. When the justices split 4-4, the lower court's decision became the last word on the matter, which means an injunction from a federal district judge against Obama's plan from February 2015 stands.
---
Snapshot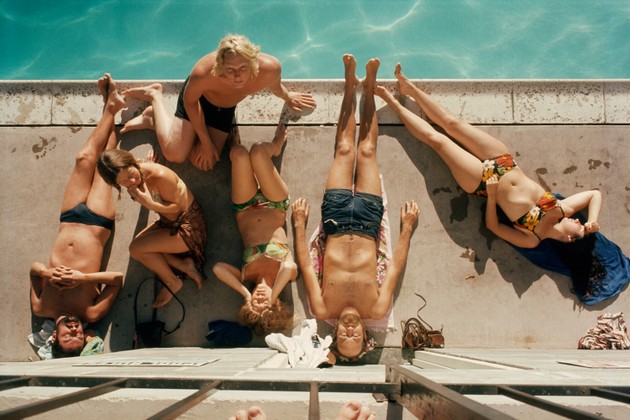 ---
Quoted
"This all begins to look and feel a little but like martial law." —Christine Link, who advocates for civil liberties, on city restrictions against protesters
"A bonanza for archaeology" —what Jesse Casana, an archaeologist, calls Cold War-era spy satellite photos
"It's gotten to the point where some parents have said, 'I'm not sending my kids to school because that's where they get killed.'" —Ronald Holle, a meteorologist, on lightning strikes that hit African schools
---
Evening Read
Is Middle America due for a huge earthquake? Peter Brannen on the chances:
Not far from Memphis and St. Louis, 600 million years ago, the continent tried to rip in half. It failed. … For hundreds of millions of years this failed rift (called the Reelfoot Rift) has languished as a jagged scar buried deep in the earth. As the ages have passed, it's been covered far above at the surface by trilobites in shallow seas, later by coal swamps, and later still, by coastal dinosaurs. But it's never fully healed.

After eons of continental tango, only a few thousand years ago, this rift reawakened. A little over 200 years ago, several faults along this unthinkably ancient gash ruptured, triggering some of the largest earthquakes in American history. Luckily, almost no one lived near Southeast Missouri at the time. But today millions of people do.
Continue reading here.
---
News Quiz
1.  The government and rebels in __________ agreed to a ceasefire to end a five-decade-long conflict.
(See answer or scroll to the bottom.)
2. A sun-powered plane touched down in __________ after a 70-hour flight across the Atlantic Ocean.
(See answer or scroll to the bottom.)
3. The U.S. Marine Corps acknowledged it wrongly identified one of the men in the iconic photo from __________.
(See answer or scroll to the bottom.)
---
Reader Response
What does the American public owe its military? A veteran writes:
I once had a commander who frequently remarked that he hates "dirty nasty civilians." I think a certain amount of contempt for laziness and the other diseases of modern society is a natural result of the disciplined, regimented lifestyle that one has to adopt in the military, but taken to the extreme this contempt becomes generalized and applied towards civilians as a whole, the very people whom we're sworn to protect. Actions like these from the veteran community leave a bad taste in the mouth and certainly don't add anything positive to the discussion.

This elitist attitude, while understandable, is perhaps even more detrimental for those who perpetuate it than the target of their scorn. As you've pointed out in your article, a military exempt from public scrutiny is a military prone to waste, fraud, and abuse.
Read more here.
---
Verbs
Led Zeppelin vindicated, 25-hour-long sit-in concluded, heat deaths predicted, Pluto oceans posited.
---