The Atlantic Daily: Brexit Eve, Congress Sit-In, Women Farmers
The United Kingdom braced for a decisive vote, U.S. lawmakers called for legislative debates on gun legislation, farm ownership got more female, and more.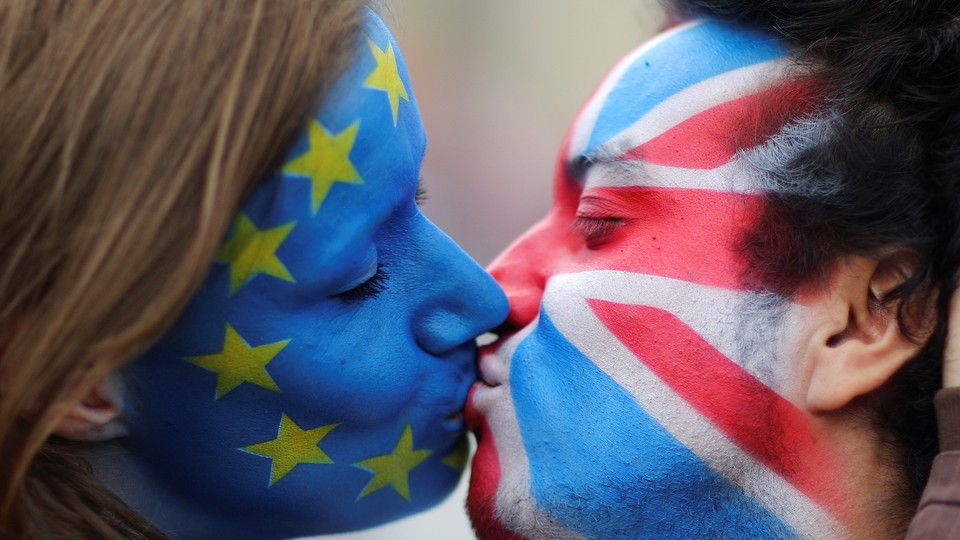 What We're Following
The Night Before Brexit: British Prime Minister David Cameron made a last-minute appeal for people to vote to remain in the European Union, the 28-country political and economic bloc that represents Europe's most ambitious post-World War II experiment, as well as one of the world's largest economies. The much-hyped national referendum on the country's EU membership is tomorrow. Here's a cheatsheet for understanding "Brexit," the name given to a potential departure.
The Protest in Congress: Hundreds of Democrats in the U.S. House of Representatives staged an hours-long sit-in in the House chamber as part of an effort to force Republican Party leaders to debate and vote on gun-control regulation. Lawmakers took turns giving speeches and chanted "no bill, no break." Republican Party leaders turned off the televisions that provide live footage of House proceedings, so lawmakers started streaming the action on Periscope, Facebook, and elsewhere.
The New Faces of Farming: When American farmers, usually men, age and die, they often pass on their business to spouses or children. Decades ago, farmers had enough children that wanted to continue the work. But these days, fewer children of farmers go into the profession, and the responsibility falls to people who know little about it, like their wives or daughters. Estimates suggest that by 2030, older women may own 75 percent of transferred farmland.
---
Snapshot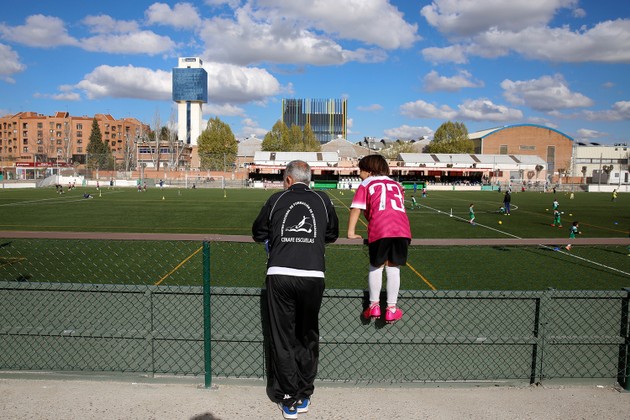 ---
Quoted
"I would only worry deeply if I was a mollusk." —Stephen Goff, who studies a contagious cancer found in shellfish
"Time is your way of connecting to the universe. … Plus, people's interest in time goes way up when they have a plane to catch." —Demetrios Matsakis, who runs the U.S. Naval Observatory's time-by-phone service
"I'm the ultimate perfectionist. When I don't win, it's my fault, because I have that opportunity. I have that talent." —Serena Williams, a champion tennis player
---
Evening Read
Naomi O'Leary on the place where the Brexit stakes are highest:
The road winds between a rough patchwork of fields, hedges rising on each side to form a green tunnel that at times hides the landscape from sight. It is just wide enough for George Colgan's little black Ford, which he slowed to a crawl to point out a shallow ditch of water running beneath the road. ... This small stream is the division between the Republic of Ireland, which broke away from British rule almost a century ago, and Northern Ireland, which remains part of the United Kingdom together with England, Scotland, and Wales.

Here, the approach of the United Kingdom's June 23 referendum on whether to leave the European Union, also known as "Brexit," has brought uncertainty to a region with a volatile history. A vote to leave would put Northern Ireland outside the EU, while Ireland would remain within it. In that case the meandering boundary, a cause of bitterness and bloodshed since its creation in the 1920s, could become not just a division between two countries, but also the only land border between the United Kingdom and the world's biggest trading bloc.
Continue reading here.
---
News Quiz
1. __________ has agreed to let a British tech startup create its national postal addressing system.
(See answer or scroll to the bottom.)
2. The number of LGBT individuals married to a same-sex spouse in the U.S. has increased __________ percent since gay marriage was legalized nationwide last year.
(See answer or scroll to the bottom.)
3. Computer scientists have proposed software that deletes videos that show __________ before they even appear online.
(See answer or scroll to the bottom.)
---
Reader Response
How do you talk to your kids about sexual assault? The parent of a teenage boy writes:
Unfortunately, the news will provide many teachable moments on this subject.

When my son was in middle school, there was a story on the radio about a local woman who was beaten, and I talked to my appalled son about how unacceptable that behavior is. Then, there was the teenage girl who'd been kidnapped for a number of months and was found alive across the street from our home. We discussed the many things that were wrong with that situation as the case went through the courts. It can be difficult to keep these conversations age appropriate, but in general, details aren't necessary. …

These aren't the easiest conversations, especially the first one, but you can't teach your values without having these conversations.
Read more here.
---
Verbs
Fracking rules shut down, airplane lugged followed, free tampons provided, death predicted, mind changed.
---