The Atlantic Daily: Stanford Fallout, Gravitational Waves, Brexit Flotillas
The judge in the Brock Turner case drew strong criticism, physicists popped some champagne, the British acted out a political standoff using boats, and more.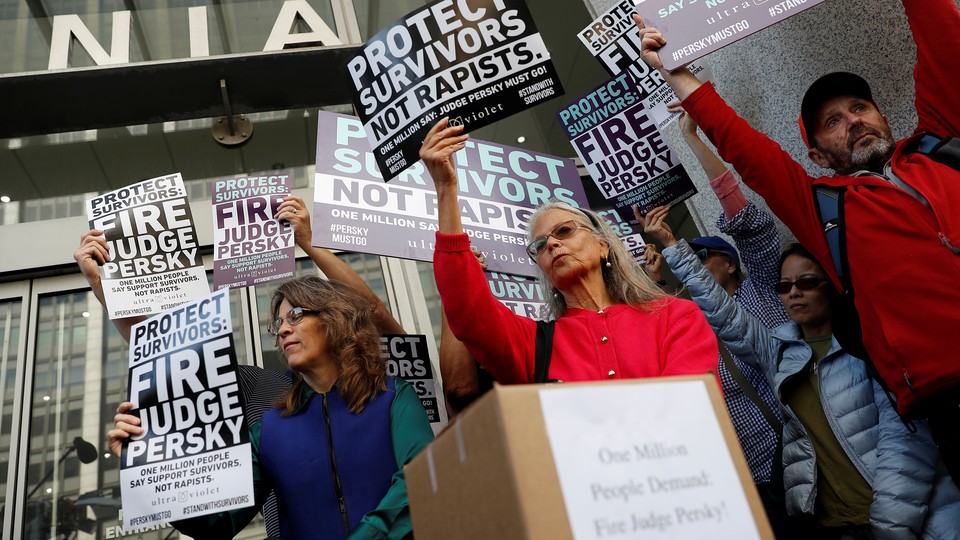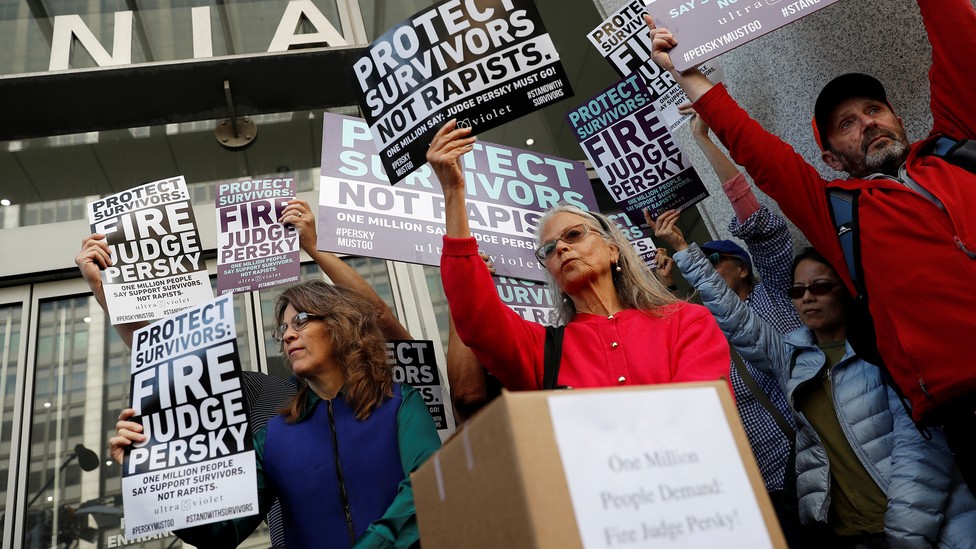 What We're Following: The Stanford Judge Gets Judged
When Brock Turner received a six-month jail sentence for sexually assaulting an unconscious woman outside of a frat party at Stanford University, the judge who determined the punishment was pilloried on social media and elsewhere for being too lenient. A Stanford law professor started a recall effort to remove Aaron Persky from the bench, and thousands of people have signed an online petition against him. Last week, at least 10 prospective jurors refused to serve on one of Persky's cases. And today, California prosecutors removed Persky from a new sexual-assault case.
Black Holes, the Sequel: Four months after they detected gravitational waves for the first time, scientists announced they heard the waves again. These strange ripples in space-time were created by the collision of two black way out in the universe, and they took 1.4 billion years to reach Earth. The first detection proved Einstein, who predicted gravitational waves a century ago, right. But like with any scientific endeavor, replication is important, which makes today's announcement a big one.
This Actually Happened: The British offered the world a different kind of explainer for the "Brexit," the dilemma Britons face as they decide whether to leave the European Union for good. This one played out on the Thames today, where two rival flotillas—one supporting Britain's exit and the other wanting to remain—sailed down the river and exchanged shots from water hoses. Voters will decide on the country's future in a referendum—on land—next week.
---
Snapshot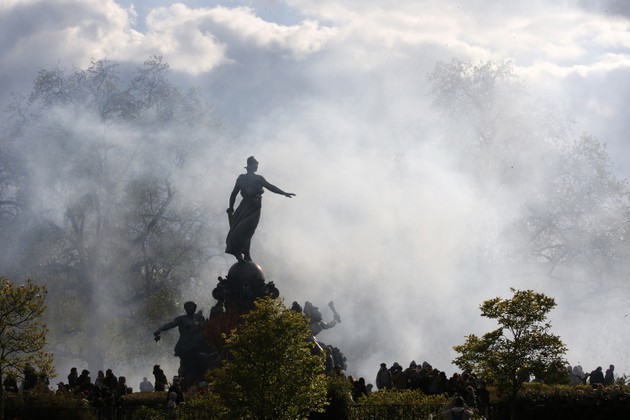 ---
Quoted
"I asked 30 reef scientists to give me their life's work, and if you've ever met a scientist, you know that can be like pulling teeth. But my dad's a dentist, so I'm okay with that." —Joshua Cinner, who studies how humans affect coral reefs
"My task is not to teach my students to read—I don't have time—so that's not what we're doing. I don't care that he can't read. Today … I'm showing them how to set up their checking accounts." —Jamin Hollingsworth, who teaches at a vocational school for students with disabilities
"What we're doing is making driver's licensing about whether you can pay a fine based on middle-class incomes, not because of how well you drive." —Nichole Yunk-Todd on license suspensions in Wisconsin
---
Evening Read
Jeffrey Goldberg on what Obama actually thinks about radical Islam:
Over the course of many conversations with Obama about the Middle East, terrorism, Islam, and the role of religion in fomenting extremist behavior, I've developed at least a partial understanding of his thinking on these subjects. Suffice it to say that I find neither the right's nor the left's interpretations of Obama's policy and rhetorical predispositions to be particularly satisfying or comprehensive.

Obama, in my reading, does not—contra his right-leaning critics—suffer illusions about the pathologies afflicting the broader Muslim world. If anything, his pessimism on matters related to the dysfunctions of Muslim states, and to the inability of the umma—the worldwide community of Muslims—to contain and ultimately neutralize the extremist elements in its midst, has, at times, an almost paralyzing effect on him.
Continue reading here.
---
News Quiz
1. New guidelines from the World Health Organization say drinking __________ may prevent cancer.
(See answer or scroll to the bottom.)
2. __________ became the first British royal to appear on the cover of a gay magazine.
(See answer or scroll to the bottom.)
3. Southern Baptist churches in the United States banned the display of __________.
(See answer or scroll to the bottom.)
---
Reader Response
What is it like to be both Midwestern and Hmong? One reader writes:
Growing up queer was extremely difficult for a Hmong refugee such as myself, especially living in poverty while trying to succeed in school and learning about my identity. … [But] the Midwest has operated as a sort of "Hmong queer San Francisco," in the sense that the burgeoning Hmong population in the Twin Cities has allowed community building among Hmong LGBTQ. …

I have personally lived through instances where race and sexuality are intimately and violently intertwined. For example, one summer evening I was looking out for my drunk friend at the Saloon gay club in Minneapolis. Two white men approached us and told us to "go home and eat fried rice" to sober up. This instance shows that the Midwest is a place where Hmong racial and sexual discrimination is taking place alongside our struggles for self-expression.

Still, Hmong LGBTQ come here to create community and participate in activism that impacts, even remakes, the state, by challenging the so-called homophobia of the Midwest. As far as I'm concerned, I'm staying.
Read more here.
---
Verbs
#NeverTrump research leaked, avocado-related crimes committed, lion happiness measured, wild monkeys unleashed.
---