The Atlantic Daily: Russia's Rio Runners, Battle of Fallujah, Syria Policy Dissent
Moscow's track-and-field team gets an Olympic ban, Iraqi forces retake a key city from ISIS, U.S. diplomats call for airstrikes against Bashar al-Assad, and more.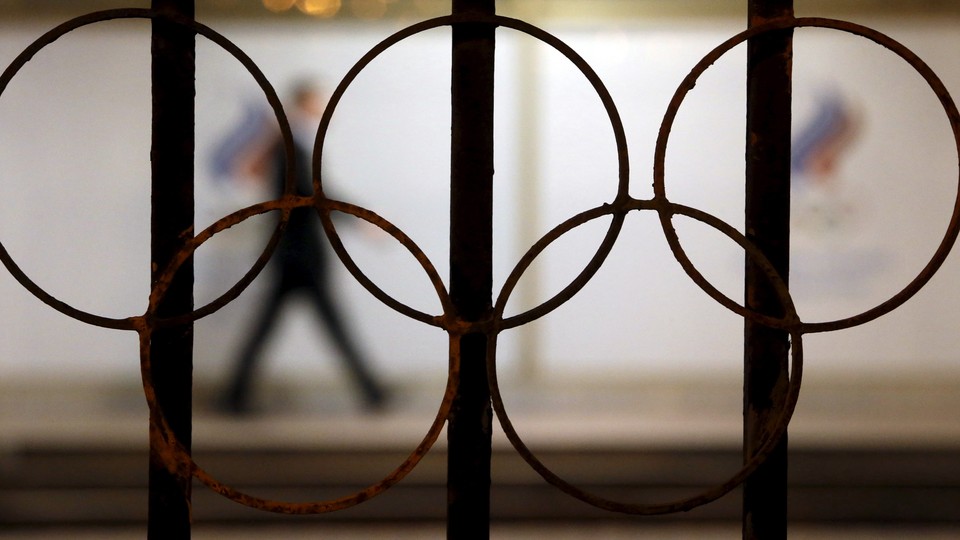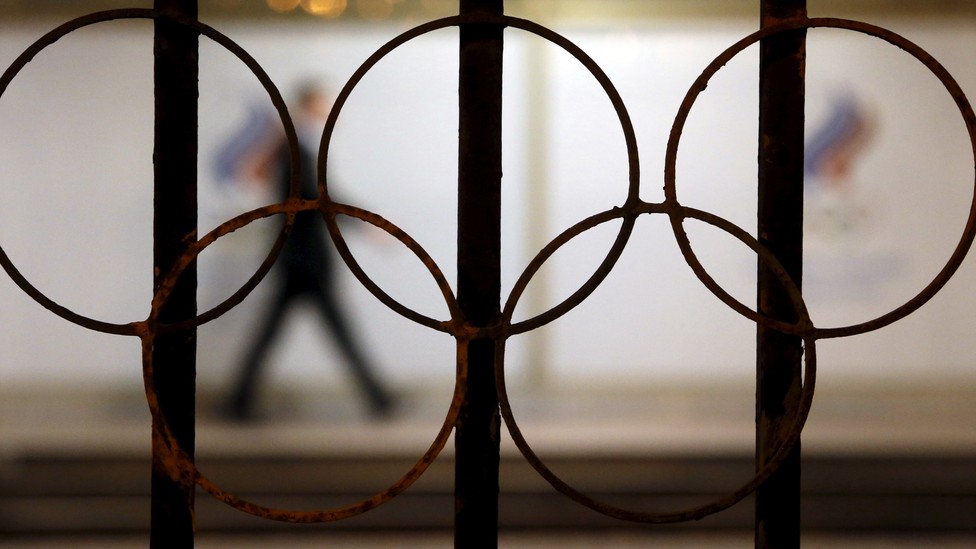 What We're Following: Running to Stand Still
The entire Russian track-and-field team will be banned from the Rio Olympics this summer amid a doping scandal, the International Association of Athletics Federations announced Friday. Track-and-field's world governing body said Russia's attempts to root out systemic violations had not gone far enough. Top Russian officials, including President Vladimir Putin, strongly protested the decision.
A Defeat for ISIS: Iraqi forces retook central Fallujah from ISIS on Friday in an assault to end the three-year-long occupation of the city 40 miles from Baghdad. Backed by U.S. airstrikes and local tribal leaders, the Iraqi military encountered minimal resistance as it pushed into the heart of a city wracked by fighting since the U.S.-led invasion 13 years ago.
Protesting U.S. Policy: More than 50 U.S. diplomats wrote a letter criticizing the Obama administration's policy in Syria, and urging airstrikes against the regime of President Bashar al-Assad in order to prevent his violations of a cease-fire in the country's civil war, multiple news outlets reported Friday. Officials sent the letter through the State Department's "dissent channel," which allows members of the diplomatic corps to protest policies without fear of reprisal.
---
Snapshot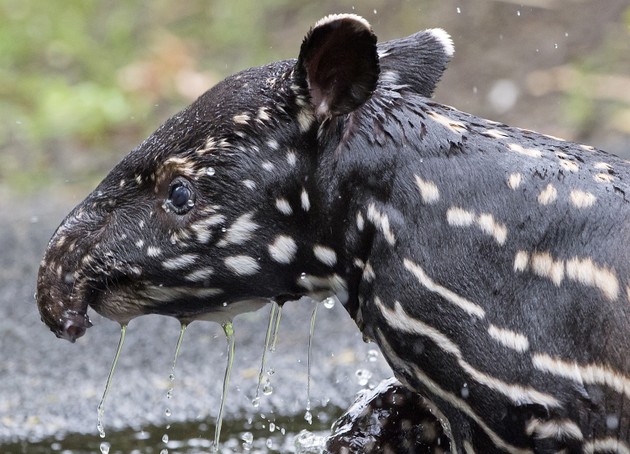 ---
Quoted
"Cold equals okay, warming equals death." —Alan Cooper, who studies evolution, on how climate change affected ancient animals
"Colors are brighter. The walls might be waving. There might be a halo around things." —Matthew Johnson, a psychiatry professor, on the effects of hallucinogenic mushrooms
"For what they pay me, they can get two people out of grad school." —Roger Copeland, a tenured professor who accepted a retirement buyout
---
Evening Read
Vann R. Newkirk II on the legacy of the Tuskegee syphilis study:
Known officially as the Tuskegee Study of Untreated Syphilis in the Negro Male, the 40-year experiment run by Public Health Service officials followed 600 rural black men in Alabama with syphilis over the course of their lives, refusing to tell patients their diagnosis, refusing to treat them for the debilitating disease, and actively denying some of them treatment. … Research has long suggested that the ill effects of the Tuskegee Study extend beyond those men and their families to the greater whole of black culture. Black patients consistently express less trust in their physicians and the medical system than white patients, are more likely to believe medical conspiracies, and are much less likely to have common, positive experiences in health-care settings. These have all been connected to misgivings among black patients about Tuskegee and America's long history of real medical exploitation of black people.

A new paper details the real health effects that the Tuskegee Study had on black people. The work from Marcella Alsan at the Stanford Medical School and Marianne Wanamaker at the University of Tennessee provides evidence for a strong claim: that by 1980, the public revelation of the Tuskegee Study in 1972 had reduced life expectancy among black men over 45 by over a year.
Continue reading here.
---
News Quiz
1. The median age of a Fox News Channel viewer is ______ years old.
(Click here or scroll down for the answer.)
2. President Obama will celebrate the ______________'s 100th birthday this weekend at Yosemite.
(Click here or scroll down for the answer.)
3. A __________-themed diner opened in Chicago this month.
(Click here or scroll down for the answer.)
---
Reader Response
Is this finally the time for gun reform? This reader is skeptical:
Gun control won't do much to stop gun violence seeing that:

1. Most murders are done with handguns, not automatic rifles, and those are what people want to ban.

2. Illegal guns. Say what you will, but it's relatively easy for cartels to smuggle guns from Mexico. Also, see France—not just the Bataclan shooting, but also the train terrorist that the American marines stopped, and the cop that was shot recently. All illegal guns. Countries like Australia and Japan can implement it because they're islands; it's harder to smuggle guns there.

3. A motivated person can even make a gun, which is what happened with the recent murder of MP Cox in the UK. 3D printed guns are also getting more and more reliable.
Read more here.
---
Verbs
Ancient oxygen spotted, water walked on, deli meat and bread trucks crashed.
---