The Atlantic Daily: Refugee Records, Orlando Transcripts, Soccer Fans
The migrant crisis broke records, the FBI released shooting documents, Euro 2016 attendees got arrested, and more.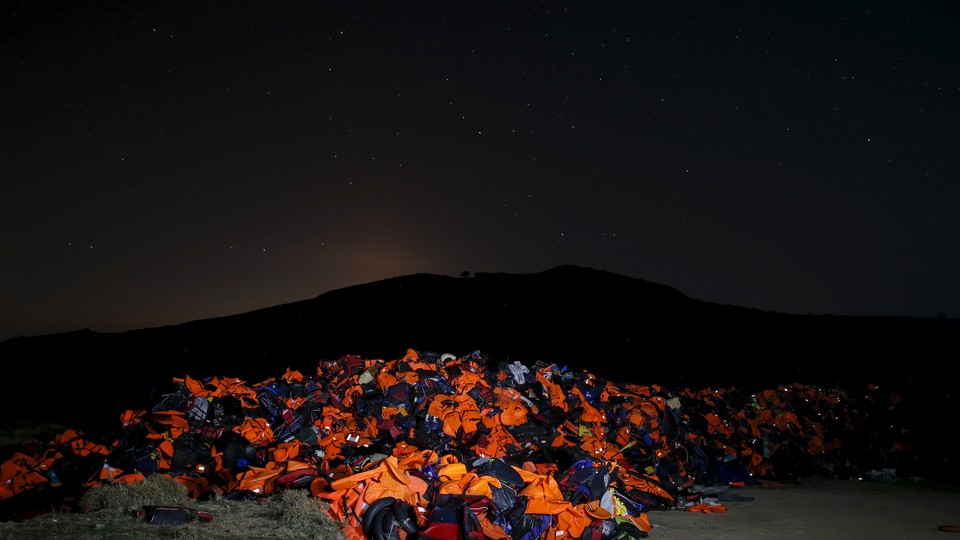 What We're Following
The Numbers Behind the Migrant Crisis: The refugee agency of the United Nations said more than 65 million people—or about one out of every 113 people on Earth—were displaced last year, surpassing the numbers reported after World War II. Syria produced the highest number of refugees who fled the country, and Colombia produced the largest number of internally displaced people. The majority of refugees now live in low- and middle-income countries, such as Turkey, the biggest host country for refugees, and Lebanon, where there is nearly one refugee for every five citizens.
The 911 Calls of Orlando: The FBI released a transcript of the phone call between the Orlando shooter and a 911 dispatcher in which he pledged his allegiance to the leader of the Islamic State terrorist group. Omar Mateen shot and killed 49 people and injured 50 others at Pulse, a gay nightclub, before dying in a shootout with police. Federal investigators believe Mateen was inspired, but not directed, by ISIS, which praised him after the shooting.
The Violence at Euro 2016: French authorities said 557 people have been arrested in the first 10 days of the monthlong European Championship in France that has been punctuated by the actions of rowdy and sometimes violent soccer fans. Twenty-one fans were jailed, six received prison sentences, and another 25 were ordered to be deported, among them 20 Russian fans who clashed with English fans during the competition's opening game in Marseille.
---
Snapshot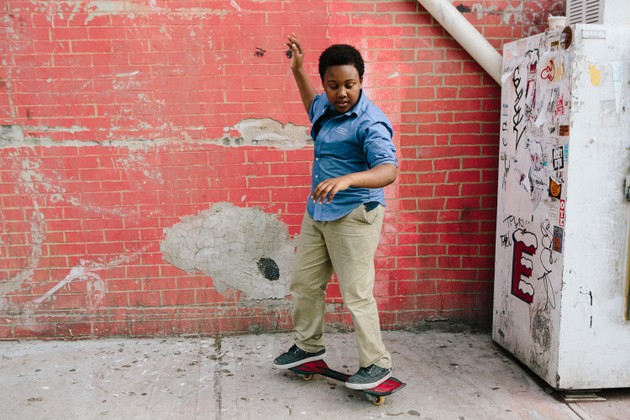 ---
Quoted
"When kids are born, they're already little scientists exploring the world." —Estela Renner, who directed a new film about babies' development
"The mechanism is like the consistency of pastry, like filo dough." —Brendan Foley, a marine archaeologist, on a machine from 200 B.C.
"You don't just want the bad guy to get it, you want the bad guy to get it so he hurts." —David Edelstein, a film critic, on how justice works in movies
---
Evening Read
Robert O'Connell on LeBron James:
If every era gets the icons it deserves, then James seemed at times a manifestation of a sports culture tipping towards negativity. On Twitter and radio call-in shows, fans wanted more than anything to nitpick, and he provided just the right blend of ability and perceived shortcomings to make for endless fodder.

On Sunday night, though, James and the Cavaliers won the 2016 NBA championship, the first title of any sort for Cleveland in more than a half-century. To do so, they beat the Golden State Warriors, who'd won the most regular-season games in league history and had held a 3-1 lead in the Finals, forcing the Cavaliers to pull off the unprecedented feat of winning all of the last three games. For the team and the city, it was pure joy. For James, who put together an all-time performance and was named the unanimous Finals Most Valuable Player, it was something even more. Thirteen years into a career marked as much by attendant grumbling as by displays of on-court genius, he's achieved an unequivocal triumph, one beyond even the most cynical reproach.
Continue reading here.
---
News Quiz
1. A Taliban suicide bombing killed workers from __________ in Kabul.
(See answer or scroll to the bottom.)
2. Wildlife officials in Malawi are preparing to relocate 500 __________.
(See answer or scroll to the bottom.)
3. Donald Trump fired his __________.
(See answer or scroll to the bottom.)
---
Reader Response
What were your religious beliefs as a child? A reader from a Muslim family writes:
My mother is illiterate, but she has a vivid imagination and took on the task of scaring her children straight with colorful stories of hell and, less often, of heaven. … [Her] favorite theme was that of Shaitan (Satan) and his habit of influencing youths to veer them off the righteous path. One of these ways, she would tell us, was that if we whistled, Satan would appear in some guise to convert us and pervert us, be it the form of a cockroach, a goat, a snake, or even—gasp—an attractive woman. (This one would cause me to whistle frequently as a boy, to the point where I am now an expert at various methods of whistling).
A reader from a Christian family writes:
In a child's mind, as much play as this devil entity received, he had to be some real mean and powerful dude. If one wasn't careful, this Devil dude would enter your mind and body and take full control of you. You would not even be able to recognize yourself or your family. He would make you do evil things to others.

I was told that the only power that could protect from the Devil was God. That just blew my mind.
But as both of these readers discovered, childhood beliefs don't always last. Read more here, and send your stories of religious choices to hello@theatlantic.com.
---
Verbs
Coral reefs disintegrated, Zika vaccine tested, summer solstice welcomed, stinging-insect pain ranked, hiccups halted.
---