The Atlantic Daily: Orlando Victims, Mateen's Motives, Qatar and Rape Victims
The victims of another U.S. mass shooting were mourned, the public grappled with the killer's possible motives, a woman who reported a sexual assault was released after three months in police custody, and more.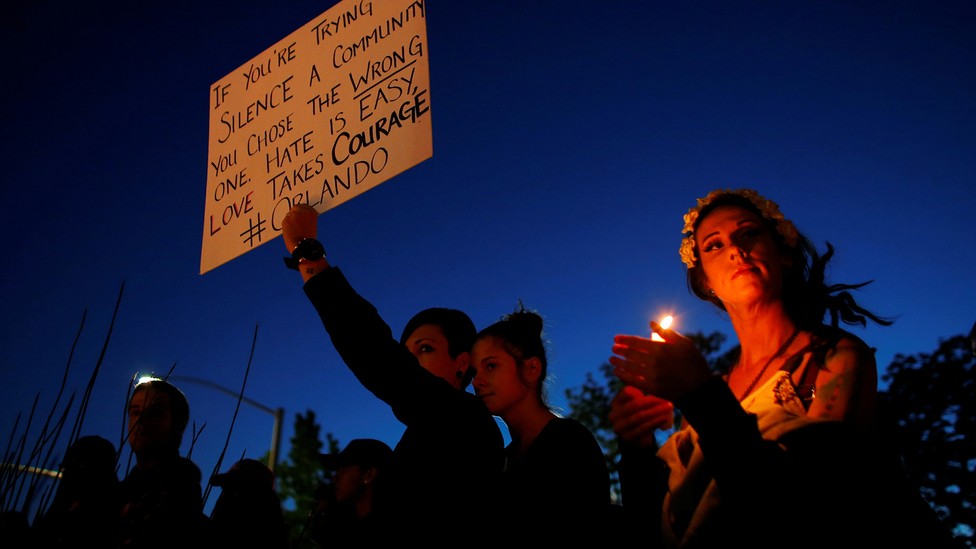 What We're Following: The Tragedy in Florida
People around the world mourned the victims of the worst mass shooting in modern U.S. history after a gunman shot and killed 49 people and injured more than 50 at a gay nightclub in Orlando in the early hours of Sunday morning. The majority of the victims were men in their 20s and 30s. The youngest was 19, the oldest was 50. Police spent today identifying the dead and notifying their families, and interviews with relatives and friends have provided glimpses into the victims' lives.
The Motives Behind the Massacre: The shooting has sparked debate about LGBT discrimination, gun violence, Islamic extremism, and terrorism, both on U.S. soil and abroad. The exact motives of the shooter, 29-year-old Omar Mateen, who was shot and killed by police, remain unknown. But evidence suggests the answer is complicated: Mateen, a U.S. citizen born to Afghan immigrants, pledged his allegiance to ISIS in a phone call to 911 before the attack, but Mateen's father said his son recently became angry when he saw two men kissing.
A Rape Case in Qatar: A Dutch woman who reported to police that she was drugged and raped in Qatar earlier this year is going home after authorities detained her for three months on suspicion of adultery and alcohol consumption. Her attacker was not convicted of rape; instead, he received 140 lashes for sexual activity outside of marriage and drinking alcohol. Qatar has faced intense criticism over its human-rights violations in the run-up to the 2022 World Cup, including for incidents involving migrant workers and women.
---
Snapshot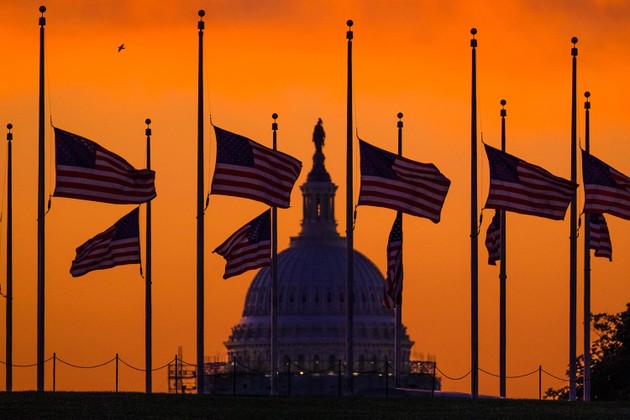 ---
Quoted
"I am getting I-told-you-so delivered to my house by the truckload every day. I am eating up the I-told-you-so like a fat kid eats cake." —Rick Wilson, a Republican consultant, on his prediction that Donald Trump will continue to make offensive statements
"How many people get really excited to go out and buy Tide detergent? But when Tide detergent is a sponsor on my favorite driver's car, then that's the only thing I buy."—Jim Kadlecek, a sports business professor, on why Nascar sponsorships are successful
"Driving a million miles in Southern California? Big deal. … Let's stick that thing in Boston for a year."—Missy Cummings, a robotics professor, on testing Google's self-driving cars
---
Evening Read
Ian Bogost on Mr. Rogers's Trolley—and its successor:
As a kid growing up in a car-centric American city, my first introduction to public transit came from Mister Rogers' Neighborhood. Fred Rogers' bright-red Trolley conveyed me and all my fellow television neighbors from the rug in front of the living room console television to the Neighborhood of Make-Believe.

It was just a model train, but even as a very young child I understood the metaphor. Through this magic streetcar, everyone could get from their current location to a very distant one, all at once, and efficiently. Trolley was recognizable and dependable. Unlike Lady Elaine or Prince Tuesday, Trolley never let you down. It was a profound, quiet endorsement of the effectiveness of mass transit.
Continue reading here.
---
News Quiz
1. An American basketball player will play for the national team of __________ this summer, even though he's never been to the country before.
(See answer or scroll to the bottom.)
2. Hamilton won __________ Tonys at last night's award ceremony.
(See answer or scroll to the bottom.)
3. The U.S. Navy is developing __________ that will work underwater.
(See answer or scroll to the bottom.)
---
Reader Response
What's the value of recording Donald Trump's shocking statements? One reader writes:
I for one want to be able to show my children that we all didn't lose our minds in 2016. … Trump scares the hell out of me and I feel powerless to stop him. Ignoring him didn't work, laughing at him isn't working, arguing against him never seems to work. How do we move past this nonsense?
Another reader says:
One of the hardest challenges to understanding history is remembering—and believing—that people in another time did not always know how things would turn out. They knew something about what was possible and what was likely; in some cases, they knew more than us. But often, they didn't know what would happen, and it can be hard for us to really believe that because we know what did happen.  … The time capsule reminds us that—sooner than we can imagine—this struggle will be a history lesson.
Read more here.
---
Verbs
Mosul surrounded, LinkedIn bought, Jupiter-like planet discovered, "bog butter" found, whole grains celebrated.
---