The Atlantic Daily: Mourning Orlando, the Politics of Mass Shootings, Russian Hackers and Trump
People around the world remembered the Florida shooting victims, Democrats and Republicans blamed the rampage on different plagues, secret documents on the Republican candidate were compromised, and more.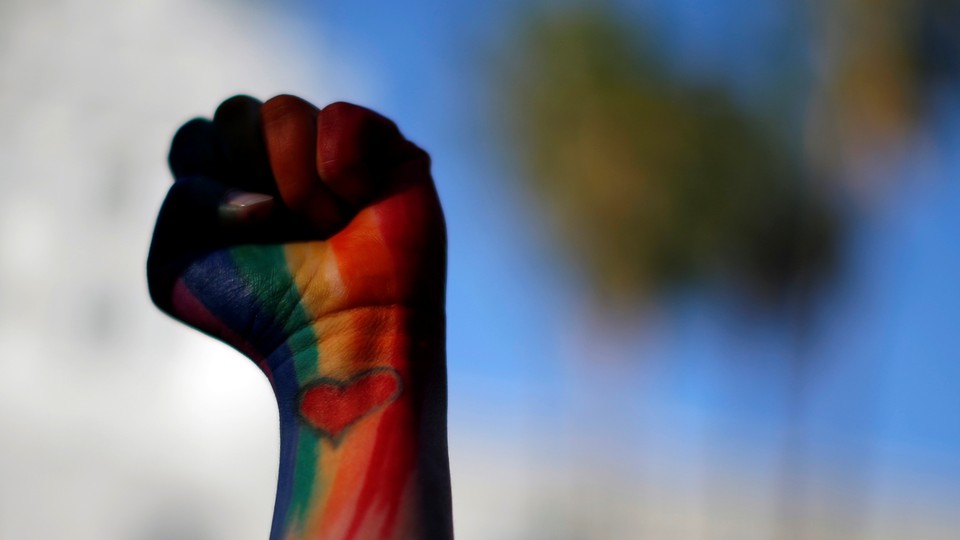 What We're Following: The Aftermath of the Orlando Massacre
Dozens of survivors of the deadly shooting at a gay nightclub in Orlando remain hospitalized. Some have spoken about the night of the rampage, which would become the worst mass shooting in modern U.S. history, describing how they tried to flee or shield themselves from the relentless spray of bullets. Some Florida churches have offered free funeral services, and Hispanic organizations are offering resources to families of the victims, most of whom were Hispanics from Puerto Rico.
The Political Reaction to Orlando: The shooting has sparked debate in the U.S. over gun violence, LGBT discrimination, religious extremism, immigration, and more. Democrats have renewed their push for legislation that would block people on the terrorist watch list from being able to purchase guns, while Republicans, most notably Donald Trump, have lambasted President Obama for refusing to say the shooting was driven by "radical Islam."
An Enormous Cyberattack: Hackers affiliated with the Russian government broke into the computer systems of the Democratic National Committee and accessed emails, chat logs, and a trove of detailed opposition research on Donald Trump assembled by the party's researchers. The hackers were kicked out of the system over the weekend, but not before they were able to comb through staff members' day-to-day communications and their research on the presumptive Republican nominee.
---
Snapshot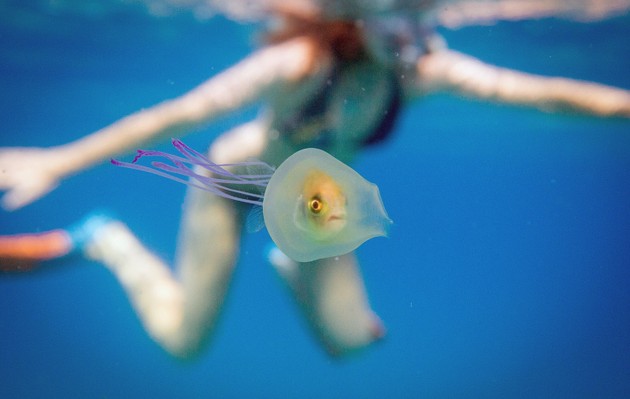 ---
Quoted
"The old model of a walled fortress stadium surrounded by a moat of parking lots, and having that be publicly subsidized, was always crazy." —Victor Matheson, an economics professor 
"The social worker in me wants to accept and understand their culture. But the teen parent in me feels it's not fair to omit information because of their values." —Abril Vazquez, who teaches sex education in Texas, on abstinence-only education
"People don't say, 'How can you be gay? You're white.'" —Sahar Shafqat, who leads an organization that supports and connects LGBTQ Muslims
---
Evening Read
Matt Thompson on growing up and coming out as a child of immigrants in Orlando:
Our parents left their homes and settled here mainly in pursuit of visions of what their children's lives would be. They had imagined their sons as men with wives, and their daughters as women with husbands, and cultivated these visions throughout our adolescence and beyond. Some of our parents had tended to these visions so zealously that they missed all the signs that these weren't, in fact, the people we'd become. When we came out, they were forced both to reckon with these people they no longer recognized and mourn the visions of us they had nurtured all those years. …

At the heart of those imperfect reactions, though, is often a fierce love. To be an immigrant parent is also often to worry that you've brought your children to a place where they may suffer, where you might lose them, where they might come to harm at the hands of hateful others.
Continue reading here.
---
News Quiz
1. __________ will be disqualified from Euro 2016 if the country's fans cause more trouble at soccer games.
(See answer or scroll to the bottom.)
2. Focusing on your phone in a social setting is known as __________.
(See answer or scroll to the bottom.)
3. In the 1960s, __________, now ubiquitous, were nearly impossible to find in the grocery store.
(See answer or scroll to the bottom.)
---
Reader Response
How do you talk to your kids about sexual assault? One reader shares her story:
I was raped while I was in college, so I'm 1 in 6. I didn't report it, and I washed all the evidence down the drain.

I have a 25-year-old son and a 19-year-old daughter. … Rape at its core is about boundaries, so I intentionally began my discussion with my children about rape and assault when they were toddlers. They learned the proper words for their body parts. We also taught them that it is never too late to change their mind and to respect their friend's choices. Safety was an important word and one of the first assessments we taught our children to do. I didn't use the words assault or rape until they were entering middle school. However, I used every teachable moment to begin teaching them the value of their bodies, respect and compassion for others, responsibility for their actions, accountability, admitting hurt, and seeking help. Their interactions with other children, adults, and authority figures provided lots of opportunities to discuss power and control, bullies, and consent. 
Read more here.
---
Verbs
Australian rodent wiped out, swimming robots dispatched, long-distance relationships mapped, diamonds lab-grown, mongoose feared.
---