The Atlantic Daily: Terror in Istanbul, Transgender Politicians, South Sudan's Turmoil
Turkey mourned the victims of a suicide bombing, two women made U.S. political history, the African country canceled national celebrations, and more.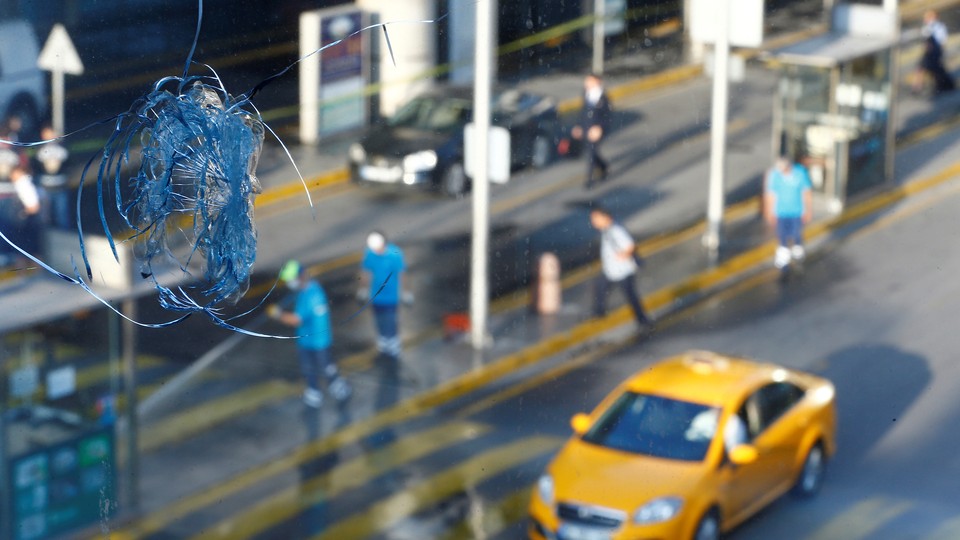 What We're Following
The Aftermath of the Airport Bombing: The death toll of the terrorist attack at Istanbul's main airport—the third-busiest airport in Europe—rose to 41, and the number of wounded topped 200. Most of the fatalities were Turkish citizens. The style of the attack—three perpetrators, armed with rifles and suicide vests to inflict the most damage—suggests the Islamic State may be responsible, but no group has claimed responsibility.
Trans Women Make History: Democratic Party voters in Utah and Colorado have chosen transgender candidates to run for Senate and Congress, a first in U.S. history. Oh, and coincidentally, they're both named Misty. Their wins come as transgender rights have become the subject of national debate this year, sparked by states considering legislation known as "bathroom bills," which require trans individuals to use public bathrooms corresponding to their gender at birth.
The Unrest in South Sudan: The world's youngest nation has canceled its upcoming Independence Day celebrations in the midst of a civil war and a struggling economy. This week, more than 50 people were killed in fighting between government forces and rebels in the town of Wau. About 170,000 civilians live at United Nations bases across the country, which separated from Sudan in 2011.
---
Snapshot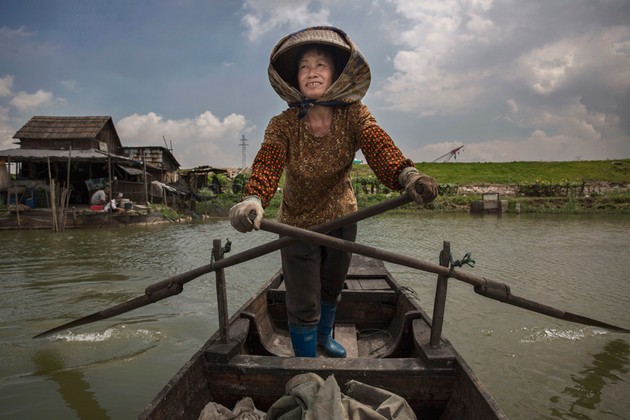 ---
Quoted
"Why is our bread so damn white?" —Stephen Jones, a bread researcher
"What happens is other people's stories get ingrained in your head and anticipation of the unknown kicks in. Then people are just so tense, they are fighting every minute and aren't sleeping, so they show up to their birth exhausted because they are working through their early labor and just anticipating that big one that is going to come wallop them." —Brian Salmon, a doula and lactation consultant, on why some women fear pregnancy
"There was a lot of resistance and anxiety to processing, and some of that they could ascribe to a general technophobia, an anxiety about the glowing glass screen." —Matthew Kirschenbaum, author of the first book on word processing
---
Evening Read
Why has the 1986 film Labyrinth become a cult favorite? Alison Stine writes:
For all its flaws and superficial delights, Labyrinth reacquainted audiences with an old idea that Hollywood had long neglected: Childhood is a scary and dangerous place, an inherently strange time filled with dead-ends, wrong turns, lies, and traps. In other words: It's not the Muppets.

Goblins' eyes snap open in the audience's first glimpse of them, a dimly lit shot crowded with teeth, white-rolling eyes, green flesh, and horns. It's a strange moment, juxtaposed with Sarah in her baby brother's bedroom, trying to get the screaming toddler to sleep. Then the wall-to-wall goblins come out of nowhere. Are they in Sarah's head? the audience wonders. Have goblins always been there, waiting in the corners, holding their breath, or sleeping until we say the magic words?

To access art is to access darkness, and to dwell in childhood is to dwell in a place of death, the potential deepest darkness. For those who are parents, the shadow of death is always with us.
Continue reading here.
---
News Quiz
1. The Supreme Court in __________ refused to hear a petition to strike down a colonial-era law that bans sex between same-sex people.
(See answer or scroll to the bottom.)
2. Researchers found a hidden __________ underneath what was once a Nazi concentration camp in Lithuania.
(See answer or scroll to the bottom.)
3. Shipwreck explorers discovered a schooner in __________ that sank in 1868.
(See answer or scroll to the bottom.)
---
Reader Response
A woman shares her story of getting an abortion at 19, as part of our ongoing series:
My demographics are Asian American female coming from a low-income family. I grew up mostly in a suburb in Ohio. My parents are the typical strict, high-expectation parents. They are also strong Baptist Christians, so that always comes with fun implications.

I never had the guts to tell anyone about my abortion because I thought I was not a special case. I was just a 19-year-old student who worked a lot and who made a mistake and decided to have an abortion. But it wasn't like that. It was hard, and it was even harder for me to admit that I deserve peace within myself and the blessings of others. I didn't have a life-long partner to share my troubles and thoughts with, and I went through this horrible venture all by myself.

I got pregnant with my ex-boyfriend after he raped me when I tried to end the relationship.
Keep reading here.
---
Verbs
Salamander robot spawned, baby stars revealed, opal-studded meteorite examined, rosé gummy bears wanted, spaghetti sneezed.
---