The Atlantic Daily: Istanbul Bombing, Brexit Fallout, Outer Space Junk
Attacker struck a busy Turkish airport, British political parties were in turmoil, scholars considered archaeology's next frontier, and more.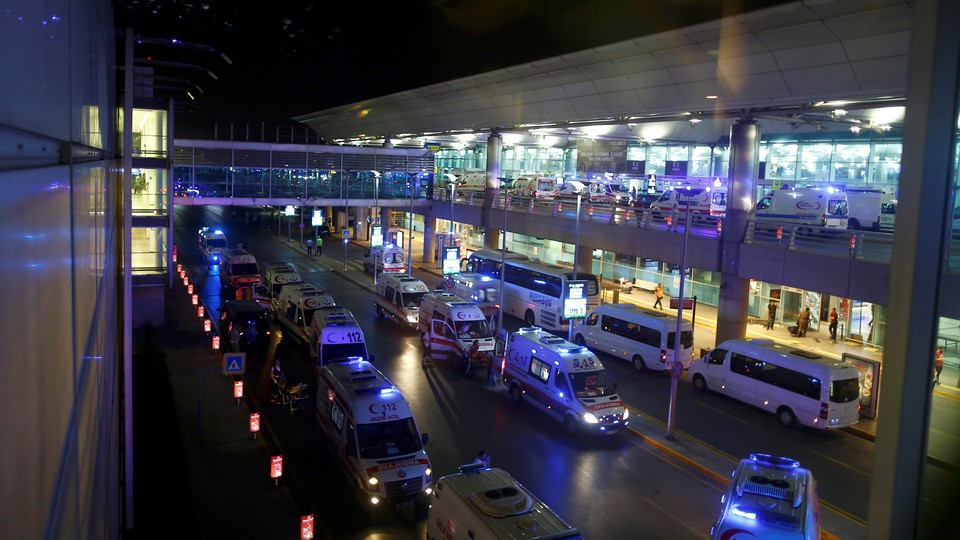 What We're Following
The Airport Attack in Turkey: Dozens of people are dead and at least 60 more are injured after a series of bomb blasts rocked Istanbul's Ataturk International Airport Tuesday night. Turkish officials reportedly claimed two or more suicide bombers detonated themselves in the airport's international terminal. No organization has yet claimed responsibility for the attack.
More Brexit Fallout: Britain's political crisis expanded after Labour MPs decisively voted against party leader Jeremy Corbyn in a vote of no confidence. Shortly after the 172-to-40 result was made public, Corbyn vowed not to resign, saying the vote had "no constitutional legitimacy" and that the majority of Labour Party members supported him.
Space Junk Tours: Generations of archaeologists sought the treasures of antiquity beneath the earth, digging and excavating the remnants of lost civilizations. But their successors could soon find themselves searching above the Earth instead. Two scholars believe, in the not-too-distant future, economically privileged explorers could visit derelict space junk orbiting the planet the same way Europe's aristocratic scions once toured Greek and Roman ruins.
---
Snapshot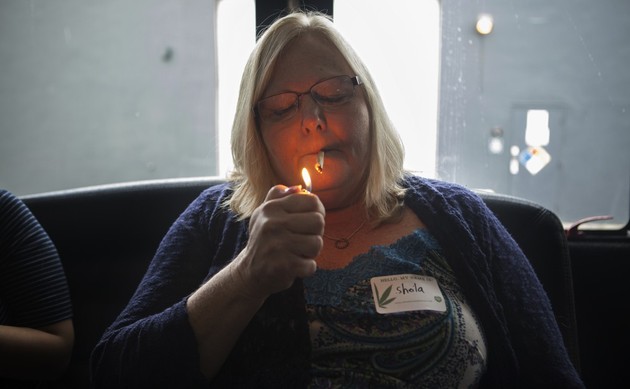 ---
Quoted
"I think for some people, hearing about Donald Trump is like reading their Peanuts strip, like, something happened to their favorite cartoon character." —Seth Meyers, the late-night television host
"Rather than call her parents or apply for a suspension, we sat in a circle and talked about how her action damaged the trust of the community." —Michelle Patterson Murray, a middle school assistant principal, on how best to discipline children
"Our public health infrastructure is at the point of breaking. Our mantra has been to 'do more with less,' but now we're doing less with less." —Bill Smith, who runs an organization focused on STD prevention
---
Evening Read
Would a work-free world be so bad? Ilana E. Strauss writes:
"Gray likens these aspects of the hunter-gatherer lifestyle to the carefree adventures of many children in developed countries, who at some point in life are expected to put away childish things. But that hasn't always been the case. According to Gary Cross's 1990 book A Social History of Leisure Since 1600, free time in the U.S. looked quite different before the 18th and 19th centuries. Farmers—which was a fair way to describe a huge number of Americans at that time—mixed work and play in their daily lives. There were no managers or overseers, so they would switch fluidly between working, taking breaks, joining in neighborhood games, playing pranks, and spending time with family and friends. Not to mention festivals and other gatherings: France, for instance, had 84 holidays a year in 1700, and weather kept them from farming another 80 or so days a year."
Continue reading here.
---
News Quiz
1. For the first time in more than 55 years, a U.S. company is now operating a hotel in __________.
(See answer or scroll to the bottom.)
2. Furniture retailer Ikea recalled millions of __________  that have been linked to the deaths of at least six children.
(See answer or scroll to the bottom.)
3. __________ announced it would drop visa requirements for Mexican visitors starting this December.
(See answer or scroll to the bottom.)
---
Reader Response
Readers are sharing their personal stories of abortion in our ongoing series here. In the latest, a reader describes what happened after the procedure:
I hadn't eaten that morning because of nerves, so the fiancé and I stopped at an Arby's drive thru. I promptly vomited a half hour later and have never ate their regular fries since.

I didn't realize until the next day, but in an effort to prevent crying, I had clenched my muscles so hard that I pulled several leg muscles, and muscles in my sides, my buttocks, and arm.

A few weeks later I was watching South Park with some friends and it was the stem-cells episode. There was a vacuum cleaner sound. I started sobbing and went into hysterics.
Read more here.
---
Verbs
United Nations Security Council elected, helium reservoir discovered, Zika vaccines tested, ancient birds' wings preserved, moon canyon spotted.
---