The Atlantic Daily: Clinton's Trump Warning, Germany Angers Turkey, France's Floods
The Democratic frontrunner harshly criticizes her Republican rival, the Bundestag recognizes the Armenian genocide, rising floodwaters threaten the Louvre, and more.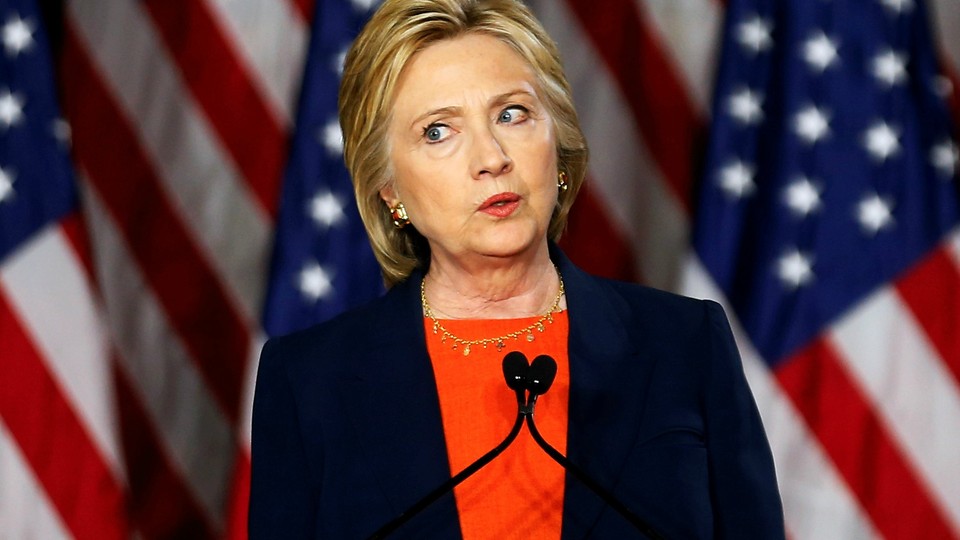 What We're Following: Clinton Warns the World
Donald Trump poses a threat to America's national security, and to the safety and stability of the rest of the world, Hillary Clinton argued in a major foreign-policy speech on Thursday. The address marks a dramatic escalation of Clinton's attacks against her Republican rival, a sign that the Democratic frontrunner is increasingly turning attention toward the general election even as her primary fight against Bernie Sanders drags on.
Recognizing the Armenian Genocide: German legislators in the Bundestag voted to recognize the killings of Armenians in the dying days of the Ottoman empire as "genocide" Thursday, angering the Turkish government. More than 20 countries, including France and the Vatican, have also labeled the actions genocide—as have most non-Turkish historians.
Après Ça, Le Déluge: Rising floodwaters from the River Seine in Paris will force the Louvre to close its doors on Friday so staff can move artworks from the vast museum's lower floors. Days of rain have caused the river, which runs through Paris and past the Louvre, to rise 16 feet and overflow its banks, inundating parts of the French capital.
---
Snapshot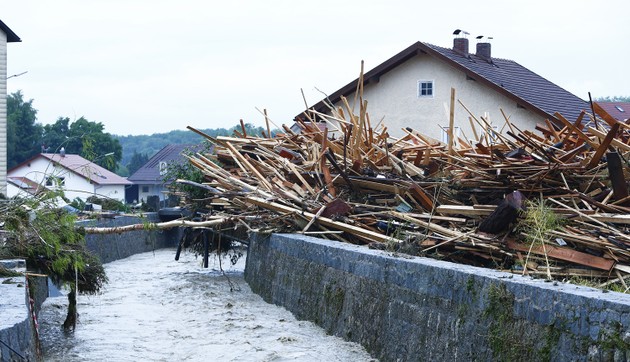 ---
Quoted
"It's still a little weird. If it's an event and I get there when all the on-time people get there, I'm like, 'These are not my people.'" —Sarah Elizabeth Richards, on learning to manage her chronic lateness
"A completely homogenous bowl of soup." —how Greger Larson, a geneticist, describes the genes of domestic dogs
"Big data alone isn't going to save us." —Eric Jonas, a neuroscientist, on the future of brain research
"Basically, if you're poor and unable to make the full payment, then you will be charged more." —Alexes Harris, a sociologist, on the fines imposed on prison inmates
---
Evening Read
Dylan Walsh on the shortage of public defenders in Louisiana's Concordia Parish:
Concordia suffers from a drug problem and, though rural, "feels like an urban area in terms of case volume," Derrick Carson, the district's chief public defender, explained. His office handles about 3,300 cases per year. Divided among his staff of part-time support attorneys, this amounts to more than triple the state's recommended caseload.

This past July, William Tillman—gray-haired, worn—walked down the second-floor hallway of the courthouse and entered the Concordia Parish's indigent-defender office minutes after it opened. Though cramped and unreliably air-conditioned, this office is still an improvement over the previous space: a first-floor closet from which a vending machine was removed and placed in the hallway, a desk put in its place.

It was the day of Tillman's arraignment. "Do you know who my lawyer's going to be?" he asked a secretary. Tillman had been charged with two traffic violations and possession of diazepam. He was told that Carson would be his lawyer. "Will I be able to talk to him before court?" Possibly.
Continue reading here.
---
News Quiz
1. The "Back to Sleep" public health campaign is credited with cutting deaths from ________ in half in two decades.
(Click here or scroll down for the answer.)
2. Between 2010 and 2014, __________ lost an average of 33,000 people a year.
(Click here or scroll down for the answer.)
3. The ______________ are two-to-one favorites to win this year's NBA Finals.
(Click here or scroll down for the answer.)
---
Reader Response
Is there any such thing as free will? One reader writes:
Conscious or sub-conscious, if our choices are governed by chemical interactions in the brain, then they are not choices or free will at all—just the result of inherently predictable and deterministic interactions governed by laws of classical physics. The only potential for free will is quantum interactions in the brain, which may or may not exist (no proof yet either way).
But another argues:
Why do so many people equate "free will" with "non-determinism"? Just because our choices are predictable, it does not mean that we do not make choices.
Read more here, and send your case for—or against—free will to hello@theatlantic.com.
---
Verbs
Extraterrestrial dagger analyzed, Mikhail Gorbachev reviled, golf-course-traipsing giant alligator filmed.
---