The Big Stories We Covered This Week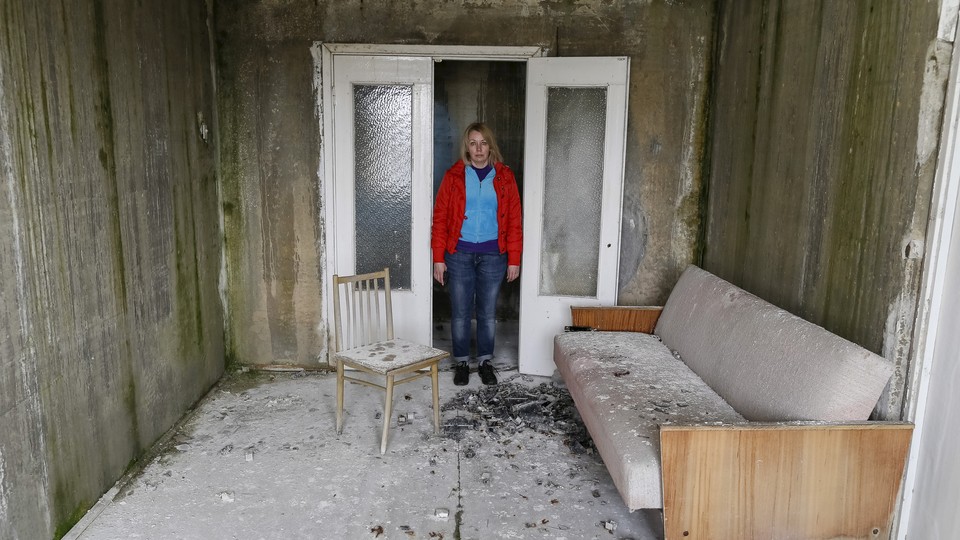 Editor's Note:
This article previously appeared in a different format as part of The Atlantic's Notes section, retired in 2021.
The Long Half-Life of Chernobyl
This week marked the 30th anniversary of the nuclear disaster. Marina detailed how "workers continue the long process of securing the site of the worst nuclear disaster in history," Ron Broglio looked at how radiation still affects animals in the area, and Michael LaPointe examined the "literary legacy" of the meltdown. For a clearer picture, Alan compiled spooky photos of abandoned places near the site earlier this month. And Rosa noted that the January 1987 issue of the Atlantic featured a writer who experienced the fallout of Chernobyl.
When Life Gives You Lemons …
Make Lemonade. Beyoncé, "sidestepping traditional distribution once again," released her latest album, along with an HBO film, over the weekend. Spencer reviewed the work and dove into what it says about the artist's relationship with sex: "Here, being hot is not necessarily liberating. Sex is serious, sex can harm, and sex does not reliably do the things that society has said it can do. Feeling yourself is not enough." Beyoncé also kicked off her new tour this week, where she's selling "BOYCOTT BEYONCÉ" shirts.
Pace(r) Yourself
It's all eyes on Indiana. After Donald Trump swept Tuesday's primaries and Hillary Clinton nearly did the same against Bernie Sanders, the candidates shift their focus to the Hooiser state, which votes on Tuesday. Ted Cruz and John Kasich formed an alliance: Kasich's campaign paused efforts in Indiana, while Cruz "will cede New Mexico and Oregon." Their goal? Stop Trump.
While it's unclear which way the state will sway, Cruz has at least one Indiana voter locked down: The state's governor, Mike Pence, who endorsed Cruz on Friday. In the hopes of getting a further boost, Cruz added presidential drop-out Carly Fiorina to his hypothetical ticket.
Situation: Menstruation
Periods and tampons and blood, oh my! Megan covered the rise of the period joke: "If the normalization of the period is a feminist issue, then the effort to normalize it for everyone, guys included, reflects a broader feminist realization: that its concerns are matters not just for women to contend with, but also society," she wrote. "Whether it's wage equity or cultural representation, things will improve more quickly if women's issues have male supporters."
As Julie pointed out, Megan's piece joins the tradition of Atlantic period coverage, which includes the history of the tampon, readers discussing its taboo, a look at whether women need to have periods at all, and more. Last week, Julie contributed a new piece of her own, detailing how NASA engineers asked Sally Ride in 1983 if she'd need 100 tampons for her week-long trip to space.
Eleven Things You Shouldn't Miss
Talk Back
We're still looking for readers to weigh in on:
Email your responses to hello@theatlantic.com