The Big Stories We Covered This Week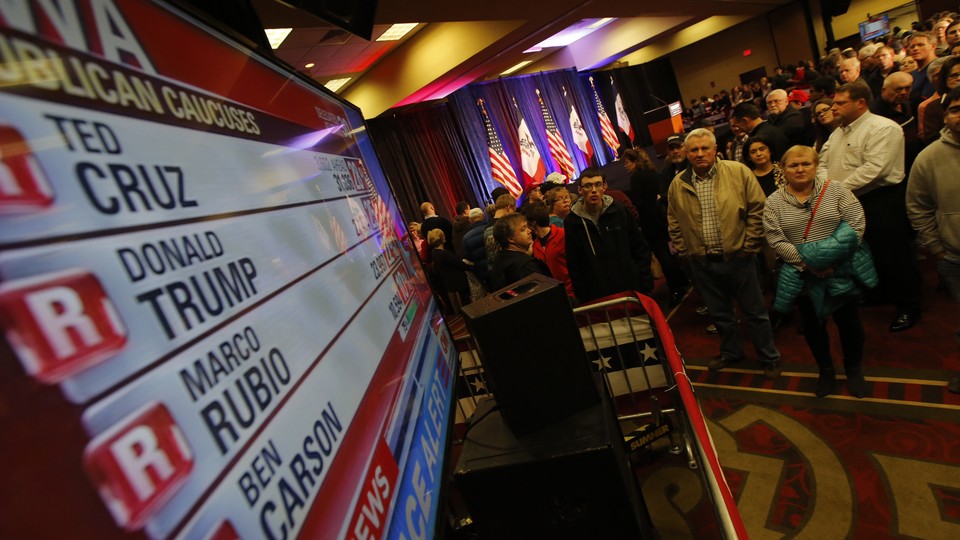 Editor's Note:
This article previously appeared in a different format as part of The Atlantic's Notes section, retired in 2021.
A new and evolving weekly feature reviewing our coverage across The Atlantic.
Eulogies for the Campaigns That Were
The Iowa caucuses marked the start of the presidential primary on Monday. Ted Cruz got a boost moving into the first in-the-nation primary, while Hillary Clinton landed a narrow victory over Bernie Sanders.
The GOP field also got a bit smaller this week with Rand Paul, Rick Santorum, and Mike Huckabee pulling out the race. As did Martin O'Malley, whom Ruth sent off with an elegy.
Ahead of the New Hampshire primary, Clinton and Sanders come off the stage where they sparred over progressivism on Thursday night, while the Republican presidential candidates, minus Carly Fiorina, prepare for tonight's debate. In case you missed:
The Zika Virus and Its Consequences
On Monday, the World Health Organization classified the recent outbreak of the Zika virus—a virus which is "linked to certain birth defects"—as a public-health emergency. Zika officially landed on U.S. soil, Centers for Disease Control and Prevention said Tuesday. Julie wrote on the "past, present, and future" of the virus, while Nora covered how the U.S. government is reacting. As governments abroad began advising women delay pregnancy, Uri investigated "the social and economic consequences of a gap like that in a country's or region's population."
Elsewhere in science, technology, and health:
Nostalgia Reigns; We'll Never Let Go
Megan reexamined the great love story that is Titanic, in the wake of comments from lead actress Kate Winslet suggesting that Rose definitely could've scooted over to make room for Jack. Adrienne looked at how different generations got their names (think "Boomers," "Generation X," and "Millennials"). Meanwhile, Spencer argued "2016 pop is sorely in need of [Lady] Gaga's joyful nonsense."
In case you missed our reviews from the world of entertainment:
West-Coast Ways
Our business team covered a range of Left-Coast-based organizations, big and small. Chat-darling Slack released new diversity numbers. Bourree compiled theories about the rumored Amazon bookstores and covered Apple & Alphabet's neck-and-neck valuations. And Adam Grant wrote on the ubiquity of the phrase "it's like Uber for x."
In case you missed:
The Next America Arrives
A project formerly by our sister-publication National Journal, Next America joined us here at the Atlantic, and its reporters hit the ground running:
Readers Share Their Abortion Stories
Over the past month, we've collected stories from readers about their personal brushes with abortion. Among their stories: