Editor's Note:
This article previously appeared in a different format as part of The Atlantic's Notes section, retired in 2021.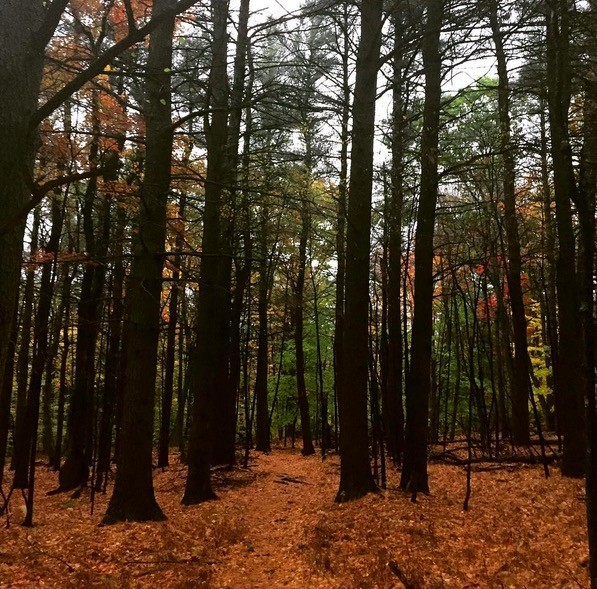 Many readers are responding to our look back at Atlantic essays written by Henry David Thoreau, as well as Kathryn Schulz's recent smackdown of the transcendentalist writer. Regarding the latter, a reader writes:
I never understood the accusation of "contradiction" of Thoreau. Should we throw away a whole philosophy because he didn't always practice what he preached? That's silliness. Also, I think what many people identify as contradictions are in fact misunderstandings of his ideas. For example, he enjoyed solitude and he enjoyed company. Those are not mutually exclusive in life, just at any given moment.

I would never recommend him as a standup comic, but there is humor in his writing. It is all tongue and cheek, but it's there.

Most of all, Thoreau had far more guts than most people and questioned everything. In a time where people are being squeezed harder and harder financially, and when the latest electronic gadgets are considered to be a necessity rather than a luxury, Thoreau is a must read. He would have raged against our compulsion to respond instantly to every beep and buzz from our phones. Our devices have gone from convenience to burden.
On that note, the photo seen above was taken today by a good friend of mine, "one last pic before I hand over the phone" to begin a long meditation retreat located, as it happens, in the woods of Massachusetts less than an hour from Walden Pond. Another reader provides a meditation of sorts on Thoreau:
Addressing the many points and quotations Schulz's essay takes out of context goes well beyond the scope of a letter. Instead, I offer this partial counterpoint, perhaps just as willful in its misreadings, but known and felt from years of reading and teaching Walden:
It is near the Ides of October, and, here in the northeast, we've begun our annual descent, which has many of us rising in darkness and heading home in twilight. Even as the trees pulse scarlet and yellow, even as the sky is often achingly blue, we feel an inward turn; we tend toward hunker.

All of this is seasonal backdrop for a fractious, troubled world—our politics are those of clamor and calamity, we arm against ourselves, we seem to outnumber the very earth. In such a season, at such a time, many of us search for hope, for a voice that both admits and admires complexity and sees still through the turmoil to the delight of life, to a daily goodness and purpose.

For me and for many, that voice carries over the years from Henry David Thoreau, whose 200th birthday (7/12/17) nears. How is it that a man dubbed by many as misanthropic and hypocritical (The New Yorker touts Schulz's long essay with the word "hypocrite" bolded in its title), a man often perceived to be a hermit, a man who never "made it" in his era and died young, offers such a lasting uplift for those of us who read him, and then, often follow him out the door?

Perhaps there is a simple answer … with a complex explanation: In his mid-20s, as Henry Thoreau sought purpose and traction in his hoped-for profession as a writer, he took on an assignment for the short-lived transcendental journal, The Dial. In the resulting essay, "The Natural History of Massachusetts," Thoreau's first foray into the style and content that would form his life's work, he wrote the following passage:

Surely joy is the condition of life. Think of the young fry that leap in the ponds, the myriads of insects ushered into being on a summer evening, the incessant note of the hyla with which the woods ring in the spring, the nonchalance of the butterfly carrying accident and change painted in a thousand hues upon its wings, or the brook minnow stoutly stemming the current, the lustre of whose scales worn bright by attrition is reflected upon the bank.

Almost 20 years later, as he lay dying at age 44, Thoreau worked on his final essay, "Autumnal Tints"—a look at the leaves and the flaring season that ushers in the annual deaths of the world. A reader might expect dark tints, a gathering gloom; instead, affirmation rises the way light rises, sometimes unexpectedly, from the leaves lying on the dark forest floor. Sometimes in fall, your way is limned by these footlight leaves; light both falls from the sky and rises from the ground; the day is suffused with it. In "Autumnal Tints," we find that joy is still the condition of life … and, even, death.

That, I think, is Henry Thoreau's sustaining, daily vision. It survived a world as fractured as ours; it survived also Thoreau's own ferocious intelligence, capable of such piercing social criticism that it reads as fresh today; it survived every descent, even his own. For all of us "carrying accident and change painted in a thousand hues upon [our] wings," such a vision can hold daily darkness at bay; we can work forward in its spirit.
More of your emails to come. If you'd like to join them, just say hello@.