Parsing The Pope's Abortion Forgiveness Decree
Editor's Note:
This article previously appeared in a different format as part of The Atlantic's Notes section, retired in 2021.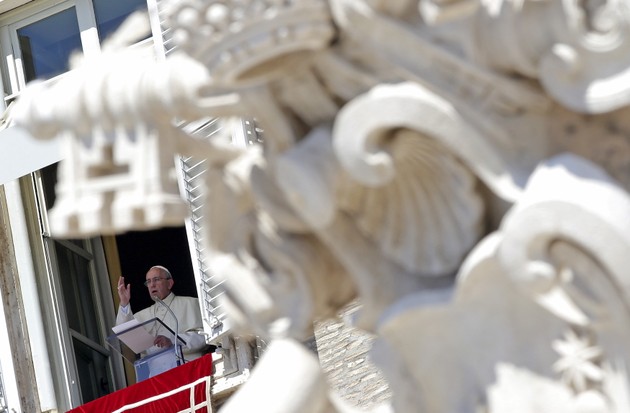 On Tuesday, Pope Francis announced that he would vest all Catholic priests with the authority to forgive women who have undergone abortions. There are, however, some caveats.
First, the decree is temporary.
It only applies during the 355 days of the Roman Catholic Church's Holy Year, which begins in early December of this year and ends in late November 2016. The other catch is that those who confess their abortions must have a "contrite heart."
The gesture would allow women who have been excommunicated to return to the Church without the previously required approval of a bishop. Despite the inclusive language, the Vatican clarified its policy on the issue of abortion was not about to change:
Forgiveness of the sin of abortion does not condone abortion nor minimize its grave effects. The newness is clearly Pope Francis' pastoral approach. Many bishops have granted priests permission to forgive the sin...That people come to confession today to confess abortion and other grave sins is cause for us in the Church to thank God and to put into practice the mission of the good and merciful shepherd who came to seek out those who were lost.
As Reuters also noted, "The pope's letter did not mention people who perform abortions."
Language implying that women who had undergone abortions were lost or had gravely sinned elicited some pushback about Francis's much-ballyhooed progressive bona fides. (For more on that dynamic, see Ross Douthat's deep dive published in the May issue of The Atlantic.)
Even those most inclined to support the pope's tolerant-seeming initiative were at a loss on Tuesday. In a statement, Jon O'Brien, the president of the group Catholics for Choice, offered some faint praise for Francis' "far more pastoral, not political, approach to abortion," but also added the "very narrowness of Francis' statement on having a particular year of forgiveness suggests that he still has a blind spot when it comes to women and what they want."