End-of-Day Wrap-Up: Reaction to the 'Rolling Stone' Retraction
Reviewing the reporting failures, the Chicago mayoral runoff election, and the burgeoning menswear industry.
What's Happening: Reaction to the Retraction
Sunday's retraction of "A Rape on Campus," last year's incendiary Rolling Stone story about an alleged sexual assault at a University of Virginia fraternity party, accompanied a report on how the magazine got it wrong. The Columbia Journalism Review's diagnosis focused on the missteps of the magazine's reporting, editing, and fact-checking of the story.
The fallout: Remarkably, no one was fired in the wake of Sunday's report. Some argue the magazine's failure to hold itself accountable takes the blame off of Rolling Stone and leaves it with "Jackie," the unnamed student at the center of the allegations. Others are pointing out that the magazine fired a music editor in 1996 for negatively reviewing a Hootie and the Blowfish album. On Monday, the UVA fraternity at the heart of the discredited story said it will sue Rolling Stone.
What we're learning: As Conor Friedersdorf argues, the best stories "avoid misleading readers by acknowledging the ways in which their story is unusual." The story also differs from the more prevalent journalism scandals; instead of plagiarism or fabrication, the Rolling Stone debacle came from "a lack of skepticism."
---
Snapshot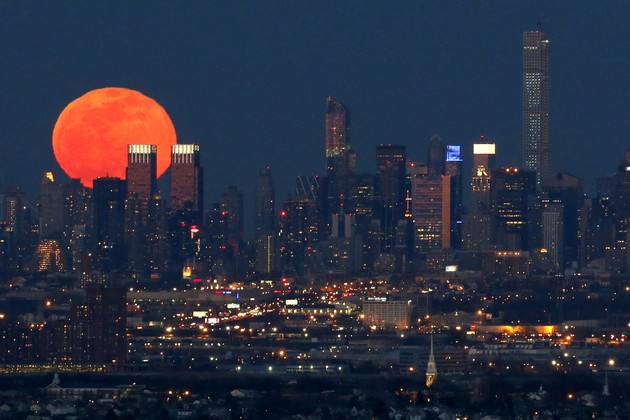 ---
3 Short Points About Menswear
The New York Times' new Men's Style section anticipates a burgeoning market: menswear might become a $40 billion global industry by 2019.
Ever wonder why buttons for men's tops are usually on the right side, rather than on the left? The most common explanation is that it gave them better access to their weapons.
With the decidedly casual vibe of some modern offices in mind, Banana Republic recently launched a new menswear collection called "The Startup Guy." One former staple missing in the collection: a suit.
---
Evening Read
Rahm Emanuel is likely to prevail in Tuesday's runoff election for the Chicago mayoral seat. David Graham reflects on what that would mean for the Democratic Party's progressive wing:
Progressive Democrats have notched several impressive wins in recent years. Bill de Blasio won a surprising victory to become New York mayor. Elizabeth Warren has proven an effective advocate for progressive causes in the Senate. But there are signs of limitations, too. Zephyr Teachout couldn't reproduce de Blasio's magic in a race against New York Governor Andrew Cuomo, a centrist who particularly annoys progressives, and progressives haven't been able to recruit a potent alternative—whether Warren or someone else—to Hillary Clinton in the 2016 Democratic presidential race.
---
Verbs
World's oldest person dies, tea binge hospitalizes, computers forget, music streaming heats up, Ivy applicant sweeps, Game of Thrones deaths visualized, Snowden busted.