You Won't Regret Reading These Essays by 18-year-olds in Mississippi
"The little storms of life have left me doused. The wind of my parents' perennial unemployment has blown away my umbrella."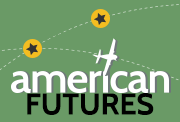 Reinvention and resilience across the nation
Read more
In case you have missed it, please be sure to check out the latest post by my wife, Deb Fallows, from our time in the "Golden Triangle" of eastern Mississippi.
This one is based on essays from high school seniors at the Mississippi School for Mathematics and Science, or MSMS. It's a residential, public high school for students from every corner of the state. Deb asked them to write about what the school had meant to them. I think you will be surprised and impressed by the answers. A brief sample:
Sometimes I believe the soul of Mississippi is as dark and bottomless as muddy rivers settling through rolling hills. These contaminated waters seek out the unique and attempt to wash away the scent of rebellion, or the hope for change. My greatest fear is to wander aimlessly into those waters, be molded by conformity, forget my passion, my compassion, and acquiesce to the current of complacency. As I dig my naked feet into the burning red clay on my middle-of-nowhere dirt road, I cannot help but feel the history of Mississippi, rich as the soil, leeching into my skin. Despite the intense heat, I shiver. Turning on my heels to give one fleeting glance to the dancing colors of the fiery sunset, I am sure of only one thing: I do not belong here. 

As I grasp the battered storm door of my unleveled mobile home, I envision the scene that awaits me.... 
These are by high school students, from a wide range of economic and racial backgrounds, at a public school in one of the nation's poorest states. They made a big impression on me, and I think you will find them interesting.