Your Linguistic Tour of the Okefenokee
See if you can be Swampwise.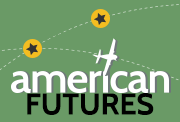 Reinvention and resilience across the nation
Read more
Deb Fallows, whose Twitter dispatches you can now follow via @FallowsDeb, has a new road-trip post available. It's on the linguistic aspects of the diction of the Okefenokee Swamp, and it is here.
In the Vimeo clip below you'll see a  sample of what you'll find. Check it out!