'I Love Sioux Falls,' Word-Cloud Style
What residents' words tell you about their town.
Deb Fallows -- whose relevant ID for the moment is as a linguistics expert and a fellow-traveler and co-pilot on our American Futures journeys [plus, my beloved wife since we were 21 years old] -- has a new post up, on the role of descriptive word clouds about the cities we have visited.
She starts with the wonderful town of Sioux Falls, South Dakota, shown in word-cloud form above and in a late-summer photo last year, below.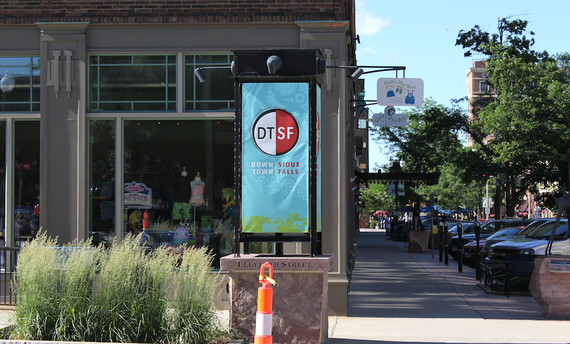 The cloud, which she prepared with John Tierney, is based on combing through the interviews and notes we collected while there. She also has a form for submitting characteristic words about other towns. I could possibly be biased, but I think it's very much worth checking out.