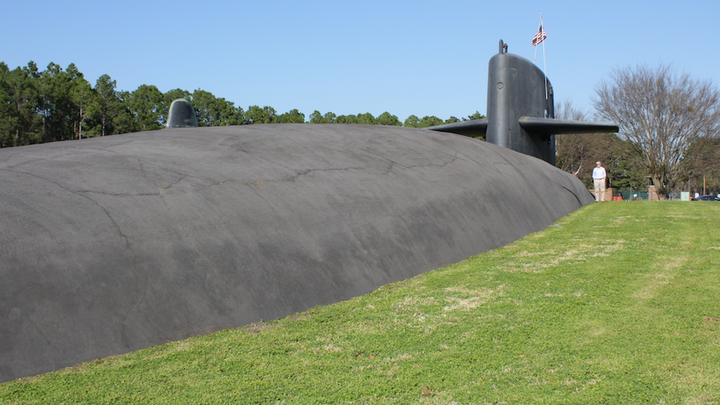 For day-job reasons, I don't expect to have anything in this space for the next few days. 
In the meantime, I offer two resources on the MH370 front. One is an extremely detailed "Markov Chain Monte Carlo"-style analysis, by Conor Myhrvold at Fast Company. Its upshot is a contention that the plane must have made several "intentional" turns after it dropped out of normal contact. Under what circumstances, and why, and at whose intention is unknown. But worth considering.
The other is the Twilight Zone episode below, from back in 1961. It's "The Arrival," about an airline flight whose fate was a profound puzzlement. Has topical resonance.
As I post this, the full episode is available via YouTube. I don't know how long that will remain true, but it's there for now. Thanks to reader PG for the tip.
---
On return in a few days, we're back to our American Futures travels, with more about upstate South Carolina, site of the business news indicated below; southern Georgia around St. Marys; and the Central Valley of California from Fresno to Winters. Plus more on "career technical" education and electronic medical records. Stay tuned.
And an explanation of the photo at the top.
We want to hear what you think about this article. Submit a letter to the editor or write to letters@theatlantic.com.
James Fallows
is a staff writer at
The Atlantic
and has written for the magazine since the late 1970s. He has reported extensively from outside the United States and once worked as President Jimmy Carter's chief speechwriter. He and his wife,
Deborah Fallows
, are the authors of the 2018 book
Our Towns: A 100,000-Mile Journey Into the Heart of America
, which was a national best seller and is the basis of a forthcoming HBO documentary.