The North Country
The view from an abbey window.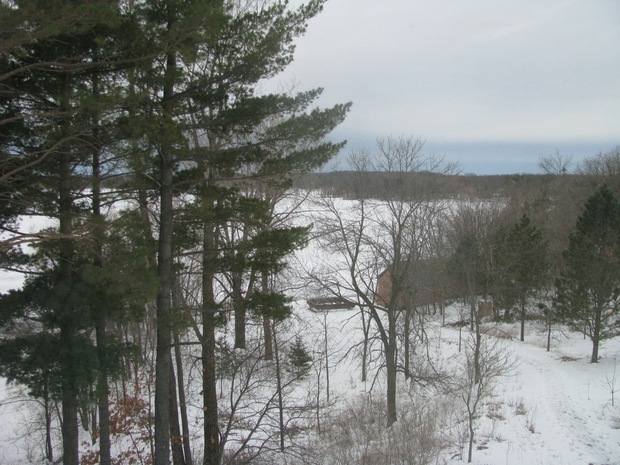 This is what April 17 looks like in central Minnesota. It is a view out the window of the guest house of
St. John's Abbey
, in Collegeville, a large Benedictine monastery. In summertime you would see a nice blue pond in the middle distance; now it's still frozen.