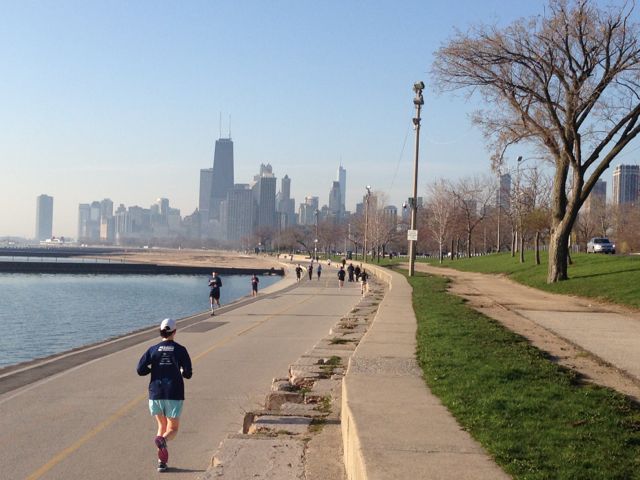 I'm not going to be able to get in my run for today, but I did manage to squeeze a couple in during my days here in Chicago. The picture above is about halfway through my Saturday run. This is silly and self-evident but one of the best things about running is how it acclimates you to the native powers of your body.
I'm the kind of runner who makes for his astonishing lack of speed, with an astounding lack of endurance. No matter. Even a herb like me can start off in the midst of sky-scrapers, move my legs, and with the aid of
Cherelle and Alexander O'Neal
(Sugar, shu, shu, sugar...)
 turn, and see it all behind me. I'm used to this sort of transformation in cars, trains, and now bikes. But to do it solely by the locomoting that which your Momma gave you is a kind of magic.