Twilight of the Elites at MIT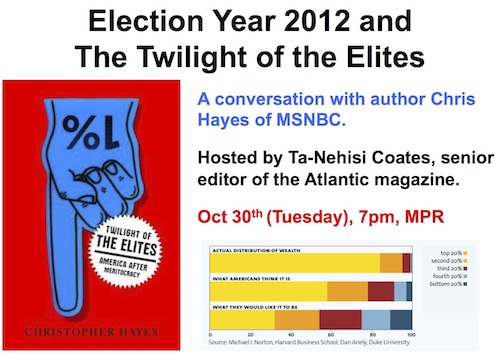 A quick note for everyone in the Boston area. As I've said, I'm teaching up at MIT this semester in the department of Writing and Humanistic Studies. The first public event I'm doing will be this Tuesday, October 30th at 7 PM. I'll be hosting my friend and fellow traveler Chris Hayes in a wide-ranging discussion about his incredible book, Twilight of the Elites.
I've written
 about
the book
quite a bit here
, and I taught it this semester in my class.  I am very excited about this and I hope some of you can make it out. The event will be at Simmons Hall in the MPR room.