Stuff Black People Who Like White People Like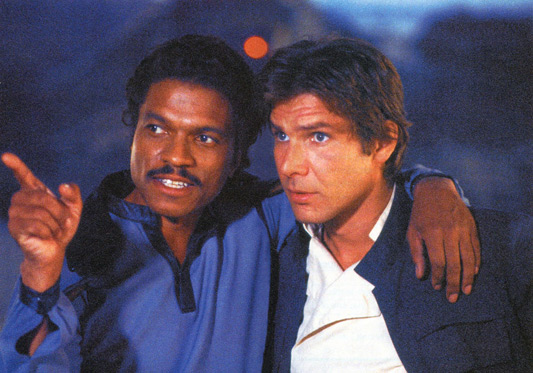 Lucasfilm
Regarding yesterday's post,  a most concerned reader writes:
At long last, you reveal yourself as a racist. I am shocked, shocked to read such tripe. Not surprised, mind you, just shocked. 




What if Jim Fallows (as white a motherfucker as ever walked the earth) were to write something like you wrote today? " I always watch Spke Lee movies, and listen to 50 Cent, and have a real feel for how the colored folks think..." I do not fucking think so. 




If you thought more about being human, and less about being a disaffected black man, you might be worth a shit someday. Give it a try. You might just have it in you. If you don't. the world will never know....
A most vexing  question indeed. Hmm. Given that my foray into caucasia is new, I feel that I should not weigh in on Jim's whiteness quotient. This feels above my pay-grade. Taking offense, however, is not. So I assure you that should my colleague ever make such a statement as indicated above, I would immediately tell him that his words were highly offensive, callous and unbecoming of Atlantic standards.  What kind of person listens to Spike Lee to find out what black people think? Every good white person knows that there's only one man for that job. And his name is Billy Dee Williams.
Why do black people keep changing their names? Billy Dee
has the answer
. Can I make racial jokes about black people? Not before consulting
with Billy Dee
. Why do black people get to have all the pathology?
Billy Dee
will tell you. Do black people really like fried chicken? Enough to kill for it. How do I know?  
I asked Billy Dee
 of course!
Billy Dee Williams. The one-stop shop for negrophiles in training the world over. Talk to this man and you'll be sipping that purple stuff, raising your contacts with the cops, and shortening your life-span, inside of a week.
Billy Dee knows.