Robert Manning, Wendy Weil
Two of the people who were most generous to me in journalism and writing died in the past two days.
Robert Manning was the editor of the Atlantic when I first started here, in 1979. Which is to say, he is the person who hired me. This is a photo of him in that same year, from Mark Feeney's obit today in the Boston Globe. He is in the middle, between John Updike and Justin Kaplan.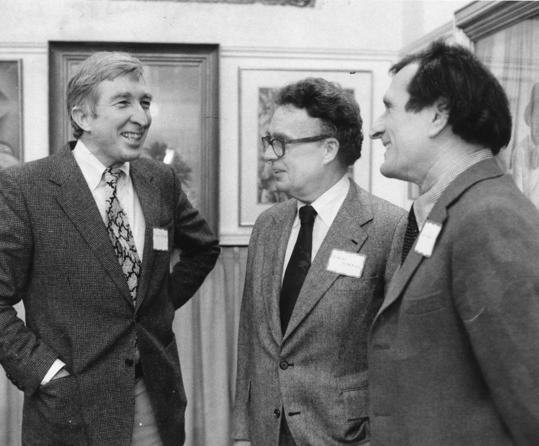 Bob Manning was a very graceful writer and a talented editor, a proud and witty man, a gregarious and devoted and big-hearted friend. During his nearly 15 years as the Atlantic's editor, he brought the magazine into the center of covering the big events of that time, notably the Vietnam war, civil rights progress and tumult, the economic transformations of the oil-shock and stagflation era, the cultural rending and refashioning of American society, the Watergate-induced changes in DC politics, and much else. He also led a very strong Atlantic team -- including Michael Janeway, Richard Todd, Louise Desaulniers, C. Michael Curtis, and others. Mark Feeney's appreciation conveys Manning's achievements and his edge.
When I am back in the U.S. and the DC office on Monday I'll show the wonderful portrait of Bob Manning that we have on our office wall, as part of the long line of Atlantic editors.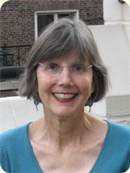 Also this past week, Wendy Weil, who has been my literary agent on all the books I have written, died suddenly while doing what she did most often, and best -- reading manuscripts. This is the photo from
her agency's site
. I met her when I was in my mid-20s and she in her mid-30s, and we worked happily together ever since. I was grateful for her combination of patience and prodding, and her complete loyalty to her flock of writers.
I don't mean to be morose, but these are two people whose generosity and heart made a big difference in my life, and whose passing I felt obliged to note. Best wishes to their colleagues, their many friends, and their family members. I will miss them both.