Book News: AVweb, New Yorker, Asia Times, GPS, El Mercurio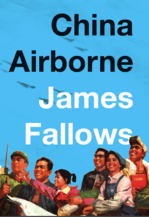 Just for the record:
- A nice review / podcast / interview by Paul Bertorelli of AVweb.
- A nice item in the New Yorker, albeit behind a paywall.
- A nice review by Benjamin Shobert in Asia Times.
- A nice item by Fareed Zakaria in his GPS blog.
- A nice item in El Mercurio, from Chile, for which I don't have a link but I have a screen shot, below.
Seriously, I am very grateful for the depth of all of these items. When you're cranking out a book like this, you don't dare expect or imagine that anyone will take seriously the case you try to make. I am appreciate the fact that these people did.