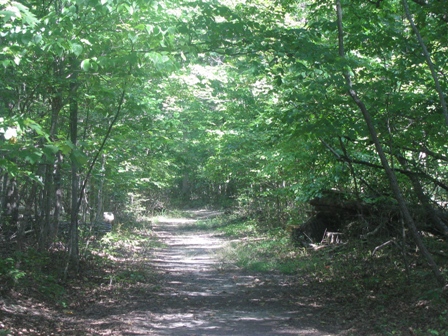 Emily Brennan from The Times was kind enough to do a Q&A with me on my obsession with Civil War, an obsession which I owe largely to this assembled Horde:
Q. What was the first battlefield you visited? 




A. Petersburg, which is just south of Richmond, Va. It's extremely significant in African-American history. It is one of the last major campaigns of the war, and by the time Ulysses S. Grant gets there, one in eight soldiers is African-American. When we were there in 2009, I saw markers everywhere for Confederate and Union regiments, but I missed the one for African-American soldiers. (There is one there, but it didn't have the same presence as the others.) The fact that the African-Americans who fought there didn't enjoy much recognition filled me with a feeling of debt and obligation. The books I am writing really come out of that spirit. 




Q. What is the atmosphere at these battlefields? 




A. It's extraordinarily sad because a massive amount of people died in spectacular fashion. When you see the terrain, you can see how that's possible. The Wilderness Battlefield in Virginia still has the earthworks that soldiers dug up to shield themselves from fire. When you see the field, you see the length of the field, the width of the field, you can just imagine it. It hits you in a way you can't get from reading a book.
I think when I first started off on this "Civil War Is Not Tragic" tip I said something about being "giddy" or "gleeful" about the War. That was wrong and doesn't really reflect how I've felt at the battlefields or even
what I've written
about my visits. The sadness of the War--the fact of mass killing--is never far from me. Sometimes writers get caught up in rhetorical flourish and hyperbole. It is especially easy to do that in blogging. But if you're not a kamikaze, you shouldn't play one behind the keyboard.
I don't know where we'll go this summer. I'm already scheduled for Gettysburg. I'd like to get to Fredericksburg, Jamestown and down to the Nat Turner trail. Regrettably, Samori will miss a lot of this because he's going off to camp. The kid is growing.