O'Biden and St. Paddy's Day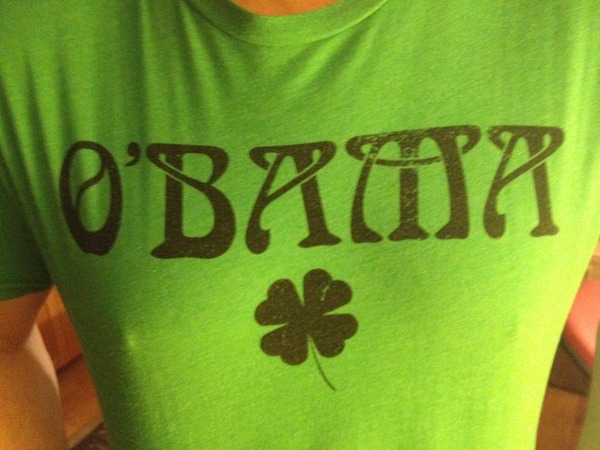 Happy St. Patrick's Day to all.  I'm not really all that into this festive day but I can be dragged along to get into the fun now and then.  That said, A friend has been wearing this O'Bama shirt all day today.
And what it makes me think of is Sarah Palin as depicted in the film Game Change repeatedly saying "O'Biden."
I really, really want a green O'Biden shirt, coffee mug, refrigerator magnet, bumper sticker. . .And to be totally balanced, I'd enjoy some O'Romney paraphernalia too.  Someone get Cafe Press on it.
Happy St. Patrick's to all of the O'Bidens and all of you.
UPDATE:
A reader sends in this note that is well informed about the abbreviation battles sounding St. Patrick's Day:
This was always St. Paddy's day (short for Padraic or Padraig) until recently, when it turned into St. Patty's Day for reasons I don't understand.  I thought that you would be interested in this clarification, complete with the rolling Twitter feed at the bottom.

http://paddynotpatty.com/