The Oakley Dog Done With 2011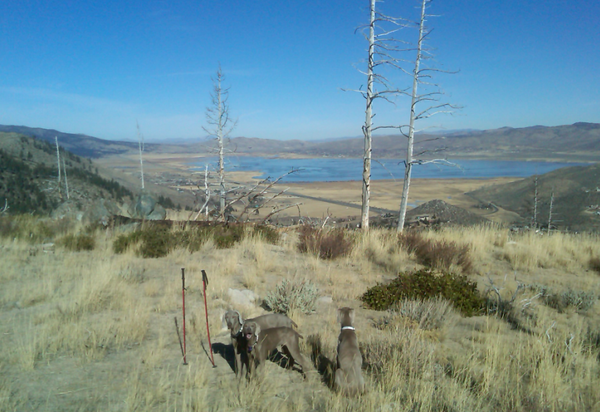 (photo credit:  Russell Totten; click for larger image)
Readers at
The Atlantic
and
The Washington Note
are different pots of readers -- but as we approach 2012, I'm going to mix it up a bit. 
These three pups -- Buddy on the far left, Annie in the middle, and Oakley the Amazing Weimaraner (google him) -- have a very large following at
TWN
and folks at this
Atlantic Voices page
will see more of them in 2012. 
I love dogs and most other pets -- well, except snakes.  Had a garter snake named Chernenko once -- and things got ugly.
Oakley has his back turned towards 2011 in my view and seems eager to get on with a new year.
Me too.