John Calhoun Has Awesome Hair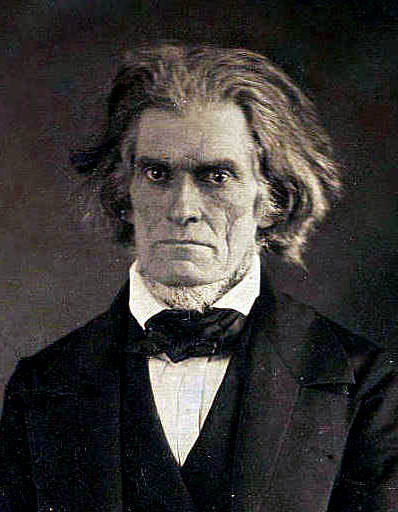 Via
Fallows
, I always thought those were some pretty cool locks--at least for a white supremacist. I mean if you get past the whole "Erect A Slave-Holding White Male Republic Spanning From The Canadian Border  Into The Tropics Through Merciless Conquest, Mass Rape, Wanton Slaughter, And Human Trafficking With A Few Bibles Thrown In For Your Sorrows" deal.
Come on. So what if his overheated and extreme rhetoric helped pave the way for the death of two percent of the American population. It also paved the way for emancipation. And that's one bad-ass mane.
What's a few atrocities between friends?