On the Universality of Baby Cuteness
Not long ago I posted a picture of the baby boy born on August 6 whom members of my family consider a paragon of newborn adorability. From his bassinet in Los Angeles: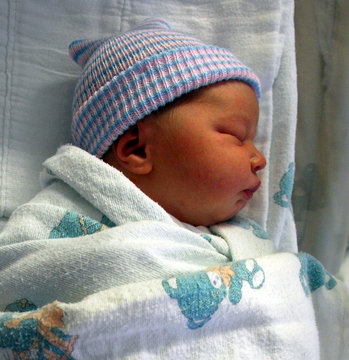 That same day, a baby girl made her debut in San Antonio. A proud reader-grandparent sent this picture of her in her bassinet: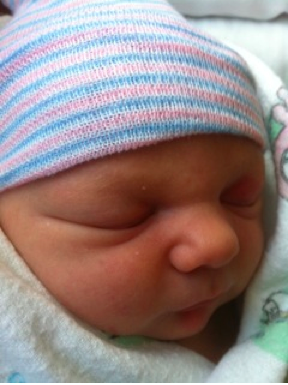 Possible lessons:
a) Separated-at-birth comparisons are more impressive when at some distance from actual birth dates.
b) People have a lot more in common than we sometimes think.
c) All babies are adorable.
d) It would be good to have the franchise on pink-and-blue baby caps in hospitals.
Or all of the above.