The Other View: Wild Arabian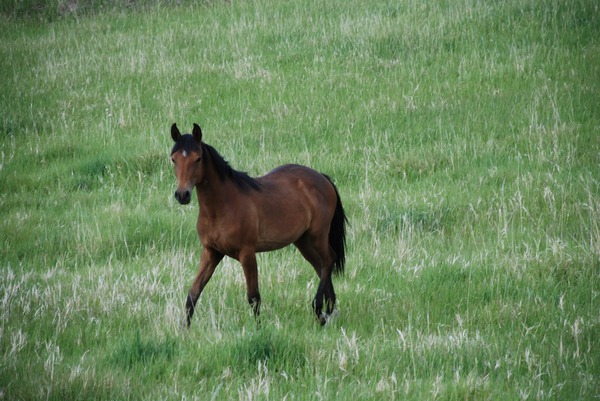 Friends who have been battling a series of really bad fires that forced evacuations from homes in central Colorado -- near Westcliffe, Colorado -- have been sending me pictures of what has been going on as I have some land in the Rockies near them.
The picture above is of a beautiful, young, wild Arabian horse that is just hanging out in a meadow next to and around my property.  I'm guessing it was displaced in the fires.
I don't know horses at all -- but this one looks to me like quite a great creature.  I hope she does well and continues to like our neighborhood.