Fool Me Twice, an Introduction
[
Courtney Knapp
]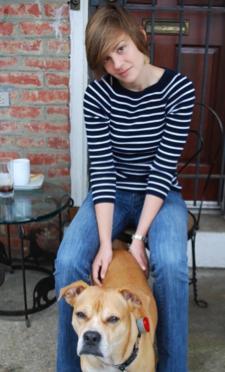 Hi. I'm Courtney.
Some of you may remember me from my last guest blogging stint.
I live in California with my dog and my real life job will have nothing to do with anything I write about this week. It never does.
The last time our far proprietress left me the keys, I wrote about FIFA censorship, tipping, and a few other random things.
As always, everything I write reflects my personal views and should not be attributed to my dog.
This time, there will be more pie.