The Tamayo Museum of Contemporary Art
The Tamayo Museum is located at one end of the Chapultepec forest, just across from the Museum of modern art. It is set in a part and surrounded by contemporary sculptures.
The building, designed by Theodoro Gonzales and Leon and Abraham in 1981 is in what I call "contemporary Aztec", low massive rough stone.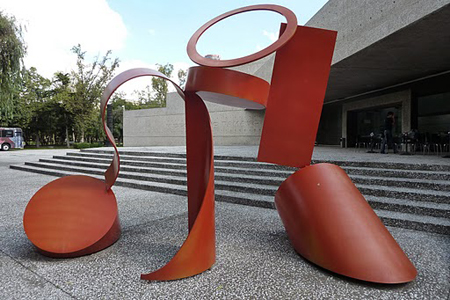 William Haseltine
Evidently the museum itself is being expanded so many galleries were closed. Only an exhibit of contemporary work was on display.  Tamayo's own collection of his fellow artists will open later.
 
Artists represented include:
Dubuffet
Alexander Leiberman
Juan Miro
Mario Marino
Xavery Wolsky
Barbara Hepworth
Marca Relli
In its present state the museum is worth only a short visit.