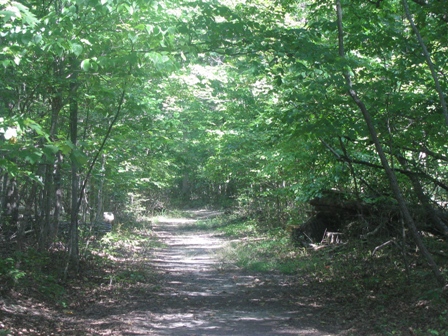 Somewhere around mid-July, I will be decreasing my presence on this through the end of August. I'll still be posting, but considerably less. Anyone who's regularly followed this blog can probably guess why. It's no secret that I have fallen hard for that period of American history immediately preceding, during, and just after the Civil War. The research I've done over the past year or two has led me to some of my proudest work on this blog. That isn't enough.
There is much more that I want to say, and I can't really say it in blog format. I need time, space, and some measure of quiet to find out if I actually have the chops to do that bigger thing. It is not a forgone conclusion that I can, but I need to find out. In that endeavor, I'll be retreating into a secluded bunker in hopes of making my world very, very quiet.
Blogging will continue, both from me and from guests. I have mixed emotions about all of this. I don't like doing the blog halfway. I am also, by no means, sure that I'm up to the task. But if I'm not, I'd like to know soon. I can't find out like this.
If you've got any questions, I'll try to answer below.