Guest Blogger, Introduce Thyself! (Part II)
[Courtney Knapp]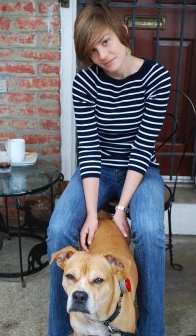 Hi. I'm Courtney.
I am thrilled that Megan had included me on her crack team of honeymoon guest bloggers and I am pleased to report that I am qualified to post on topics ranging from otters to pie.
I am a recent transplant to California and live in Los Angeles with my dog.
Everything I write reflects my personal views and should not be attributed to my dog.