In the summer of 1988, my wife and I traveled through Burma mainly at night. We rode in the back of an open-bed pickup truck that held, in addition to us, half a dozen 10-gallon jerrycans full of gasoline. This was just after the military crackdown that left large numbers of students, civilians, and even monks dead and that cemented control over the country by the notorious junta later known as "SLORC" – the State Law and Order Restoration Committee. We had made a deal with a moonlighting Army officer to drive us north from Rangoon to Mandalay and Pagan and the upcountry regions. To minimize contact with the authorities, he drove only in the dark; to minimize wear and tear on his truck, he kept the headlights off. Our children, ages 11 and 8, were at a two-week summer camp on an island in Malaysia, where we then lived. When we finally got out of Burma and collected our children, it occurred to us to ask ourselves: What were we thinking???
What we thought about frequently while in Burma was its living-in-ruins effect. Rangoon's downtown had a surprisingly intact array of stately colonial-era structures – none of them demolished, since there had been essentially no economic activity in the country for 40+ years, but none of them painted, repaired, or maintained in that time either.
Nearly twenty years later, the old buildings are still standing, and a few look better than before. The venerable Somerset Maugham-era Strand Hotel, a frozen-in-time rattletrap when we stayed there, with an ancient dining-hall staff who spoke with English accents and spent evenings watching Heckle & Jeckle cartoons on Burmese TV, is now spiffed-up and elegant. One or two modern office towers have appeared.
But this image suggests what is still the general effect. Shoeless squatters playing soccer in what was some kind of Socialist- architecture compound near the famed Shwedagon Pagoda.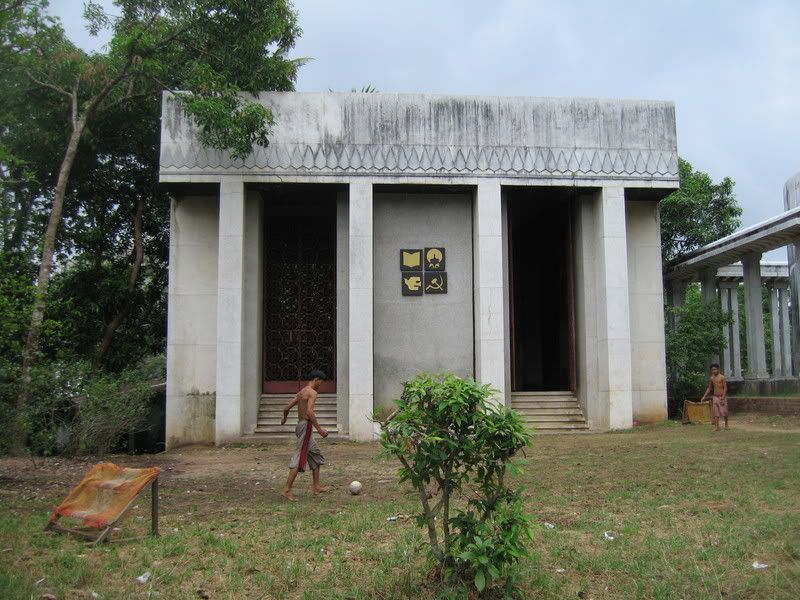 And this is the city hall, in the heart of Rangoon's downtown, a surreal "Anglo-Burmese" structure from the 1920s. This picture was taken at 3pm. The overall air of bustle is representative of what we saw.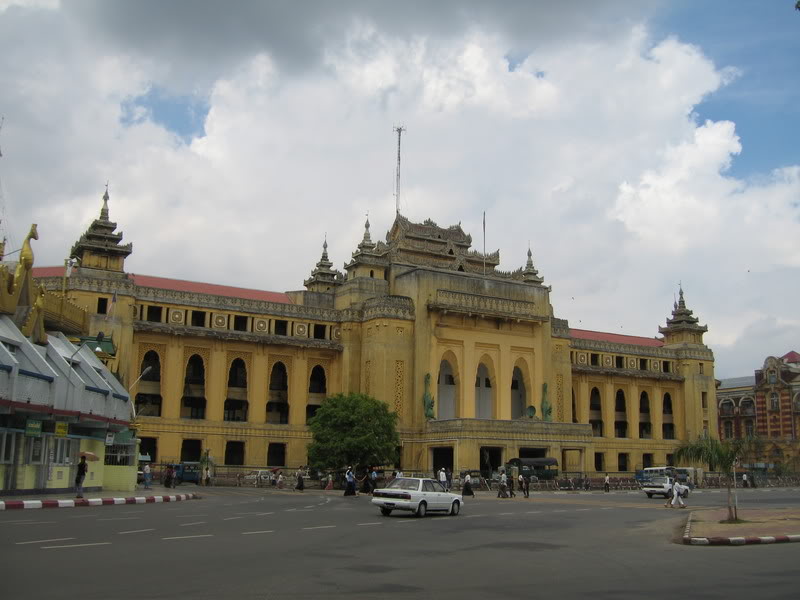 And here is a city bus: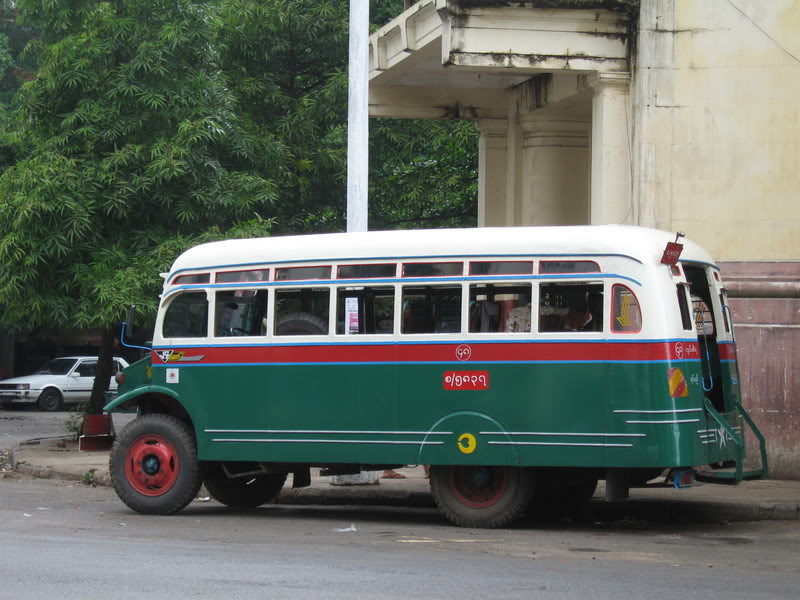 The one place where wealth, money, attention, and activity are all obvious is, of course, at the vast Shwedagon complex surrounding the gold-covered main stupa.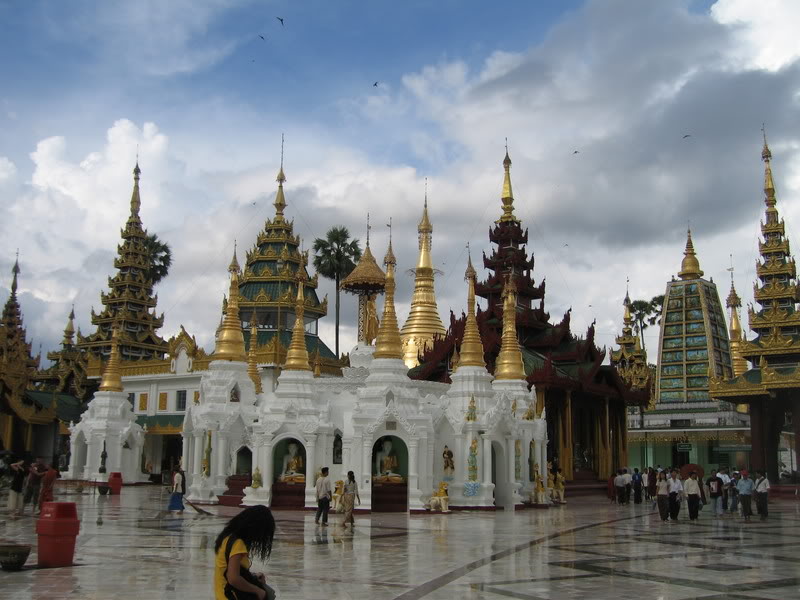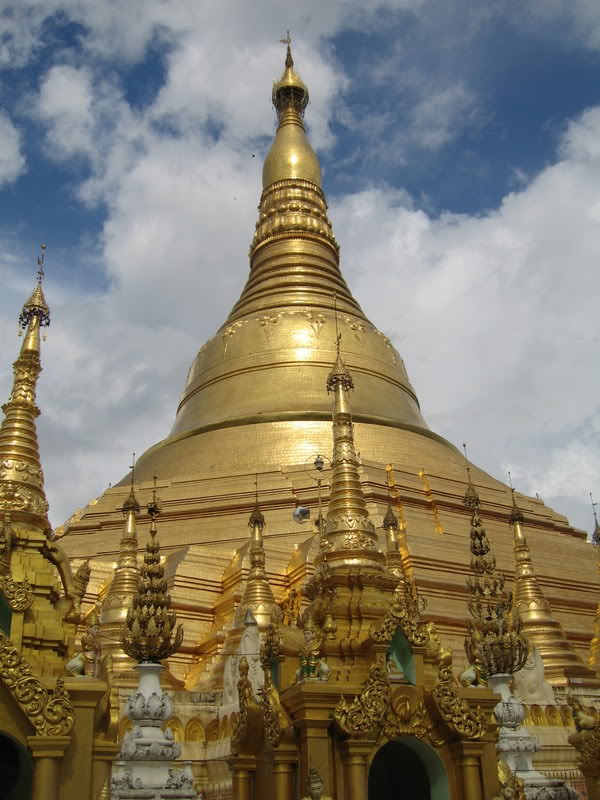 Each society leaves the mark it chooses. Burma with its stupas and pagodas. Modern America with — its shopping malls? Its jails? Those would be depressing, so I'll say: perhaps with its universities.