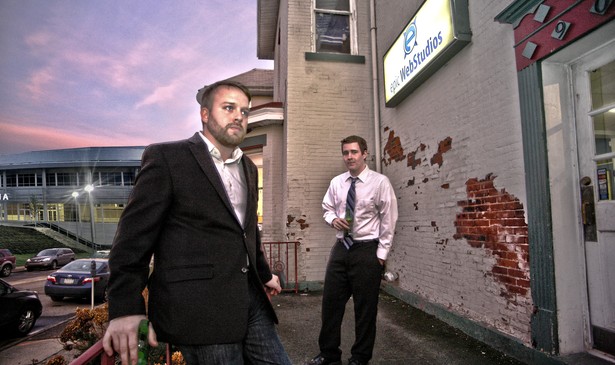 Two years ago at this time, when my wife, Deb, and I were in our fourth year of travel across the country to report on smaller towns, we found ourselves increasingly drawn to the lakefront city of Erie, Pennsylvania.
The initial attraction was a primal sense of topophilia on Deb's part, or fondness for a particular landscape. She had grown up in a small town on the shores of Lake Erie, 150 miles to the west on the other side of Cleveland. The summer-evening sky, air, and sound of Erie's lake walks were as familiar for her as they were exotic to me.
As we made return trips (even in colder weather) and learned more about the layers of modern Erie, we became more absorbed by it, and connected to it, on both intellectual and emotional levels.
The intellectual appeal is one I set out two years ago in a post called "Erie and America." It was based on the area's role as a collision-point and real-time arena for almost every significant trend in modern American society, negative and positive alike. The way this balance plays out in Erie, and in similarly-situated places we visited like San Bernardino and Fresno and Allentown and Charleston, West Virginia, will help determine which will be the dominant tone in the next stage of American life. Will it be the poison, dysfunction, polarization, and mistrust of national-level politics? Or the widespread, dispersed signs of renewal that Deb and I have argued, in our Atlantic articles and our new book Our Towns, can be the proving-grounds and momentum-builders for the next era of national renewal?
---
That drama is fully on display in Erie.