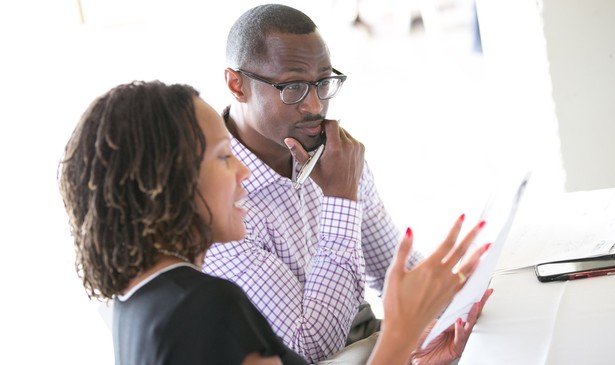 The U.S. national government is failing in its response to the pandemic. One recent example: A month ago, on March 20, the United States and South Korea had about the same number of coronavirus deaths: nearly 100 in South Korea, versus somewhere over 200 in the U.S. Since South Korea has a much smaller population—about 50 million, versus more than 300 million for the U.S.—its per capita death rate was actually much higher. One month later, South Korea's death total had risen to only 236—while that in the U.S. was rising quickly past 40,000. With adjustments for population size, the current U.S. death rate is more than 25 times higher than South Korea's.
Out of necessity, the rest of the nation is trying to take up the slack. Governors, mayors, nurses and doctors, hospital administrators, teachers and students, business owners and employees, civil servants and trash collectors and bus drivers and delivery people and grocery workers—these and tens of millions of others have taken the operations of America onto their shoulders.
Of course, in the long run there is no substitute for national-level and international responses to a crisis of this magnitude. A recent New York Times editorial, "The America We Need," did an admirable job of connecting the national challenges of the 2020s to other convulsive transformations in American life. More thought, planning, and proposals in this vein are appearing every day.
But right at this moment, most of what's positive in the country is happening at the local, statewide, and regional level—rather than that of national guidance or coordination. Not as a substitute for national policy, but as a guide and spur for it, these efforts deserve attention. Recently, Deb Fallows wrote about how libraries are expanding their virtual reach, now that their physical spaces are closed down. And I described how the most populous state, California, is trying to reorient its citizen-service program, for the era when people cannot easily gather in groups.
Today's update is the first of three about small-to-medium-size organizations, all relatively new, which are rapidly adapting to match the emergencies of this moment. Each of them had developed a system of networked projects across the country. Each emphasized the idea that Americans of different generations and backgrounds were looking for more than strictly material rewards and could be drawn to opportunities to serve. Each was based on innovative ways of matching business operations with efforts from governments and nonprofit groups. Each has now had to shift its emphasis during the pandemic. They are FUSE Corps, NationSwell, and the Innovation Collective. We start today with FUSE.