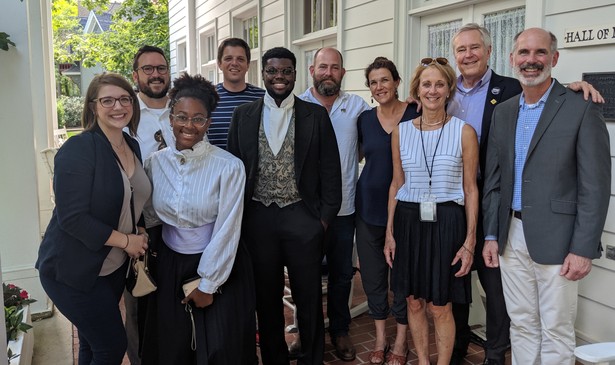 The longer and farther that Jim and I have traveled with our earlier American Futures reporting in The Atlantic, and then with Our Towns the book, and now for this new Our Towns project, the more frequently people have asked some version of these questions:
We admire how Greenville has rebuilt its downtown and Main Street from seedy to spectacular, but how do we do that? Or, Fresno had some creative ideas that had a big impact on its schools, but how can that scale? Or, Ajo, Arizona, came up with a master plan of reinvention that worked for a tiny desert town, but how do we come up with a version that would work for us in the Plains, or on the water, or in Appalachia?
We've been thinking about comments and questions like these for quite a while now. And we've added some of our own. How can one town learn from another, very different town? Are there best practices for reimagining libraries or downtowns or health clinics? Is there a way to broadcast the successful messages with a bigger megaphone? How can we connect the people we have met, and how can we amplify their messages? In essence, how can we "biggify" this entire endeavor?
In early July, we had the chance to try out one answer. We went small for starters, to "just get the puck onto the ice," as one of our new friends said. We were at Chautauqua for one of the institution's week-long summer sessions, this one on the theme of community. Right up our alley.
Thanks to the department of religion at the Chautauqua Institution, we had the chance to bring together people, in the august setting of the Hall of Philosophy, from two of our favorite places—Ajo, Arizona, and Columbus, Mississippi—along with our friends from Erie, Pennsylvania, just down the road from Chautauqua. We wanted them to meet one another, to share their stories with the appreciative Chautauqua audience, and to see what might happen as a result.