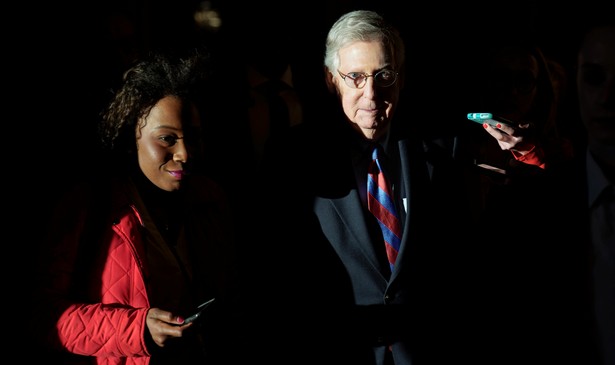 That the turmoil of the past five weeks was all for "nothing," in policy terms, is what I argued in a post earlier today. After all the disruption to individual lives and collective services and well-being, Donald Trump accepted the same deal that had been available as of December 19.
Two readers write in to challenge the "nothing" assessment. First, from a former federal employee:
Your post suggesting that the shutdown accomplished nothing was true substantively; the legislation ending the shutdown could have been passed before it took place.  

But it missed the vital political point.  Donald Trump became accustomed to Congressional servility over the last two years; and he clearly expected to extort the same attitude going forward, as if the Republican defeat in the 2018 elections never happened….

It was necessary to demonstrate to Trump and his supporters that conditions have changed, and that the governing process is going to be different — including the futility of attacking government itself as a means of achieving political goals.  That lesson will be essential for future issues, including appropriations bills and the debt limit.  

The shutdown was the price of Trump's tuition; and the federal workers who suffered from it — and whose actions helped to end it — achieved something valuable for the country.